Pastoralists to get title deeds for their land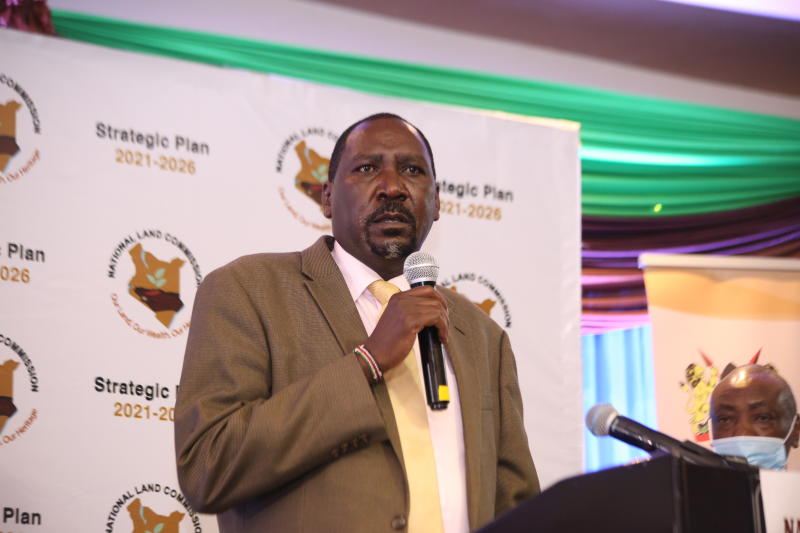 The government is set to issue community lands inhabited by pastoral communities with title deeds.
This comes five years after the Community Land Act 2016 came into force.
Lands and Physical planning Chief Administrative Secretary Alex Mburi said the department was working with county governments to make sure that the community lands were issued with title deeds.
This he said would also help end conflicts among the pastoral communities.
"We want to make sure titling for community land in 24 counties is done by 2024. This will make the communities enjoy the benefits of owning their own title deeds," he said.
He regretted that most of the conflicts being experienced in some parts of Laikipia, Samburu, Isiolo and Baringo were over land.
"We want to bring this problem to an end once and for all by allocating these communities title deeds. We are deploying more officers to the counties," said Mburi.
Land registrars
Among the officers to be deployed he said were land registrars, physical surveyors and planners to the affected counties.
The CAS was speaking yesterday in Nanyuki town while launching a forum that brought together over 2,000 representatives from pastoral communities to chart the way forward on implementing the Community Land Act 2016.
The forum was organised by Indigenous Movement for Peace Advancement, Conflict Transformation Kenya and the National Lands Commission.
Present was Laikipia Deputy Governor John Mwaniki, his Samburu counterpart Julius Leseto and Laikipia North MP Sarah Lekorere who also observed the need to fast-track the process of registration.
"For the areas to develop, they have to be issued with title deeds. We want all the government bodies to come together and solve this issue. Those who have already been registered are reaping huge benefits from their land since they are allowed to develop it," noted Lekorere.
IMPACT Kenya program manager John Tingoi called for the need to empower people in the affected counties with information on how the law applies.
"Most of these people do now know about the law on how to register their community land. They need to be empowered with information and that is why we have organised this forum," he said.