Students storm out of school over bad tea, mistreatment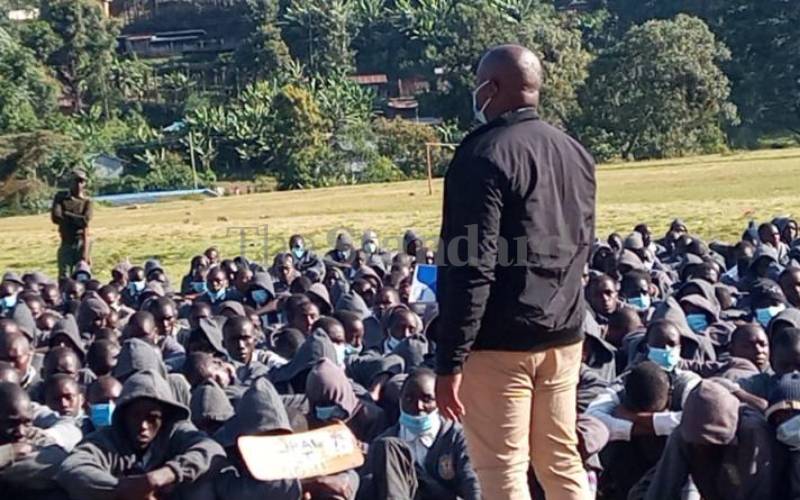 Students in a school in Baringo have walked out of the learning institution over alleged mistreatment and corporal punishment by teachers.
Over 500 students from Tenges High school trekked for about 30 kilometres to Kabarnet town demanding immediate transfer of their principal. The school has a population of 1,200.
The students presented their grievances to Deputy County Commissioner Reuben Ratemo at Kabarnet Stadium.
The boys stormed out of the school on Sunday midnight but arrived in Kabernet town yesterday at 7am.
Among other grievances were that their tea didn't have enough milk, unlike before where they would drink 'rich' tea.
"We would like our principal to be transferred, how can someone from a Day School come and head a big school like Tenges, this is not fair," said one of the students.
They also complained that the school library is too small.