Kenya Power employee lauded for heroic acts by the vulnerable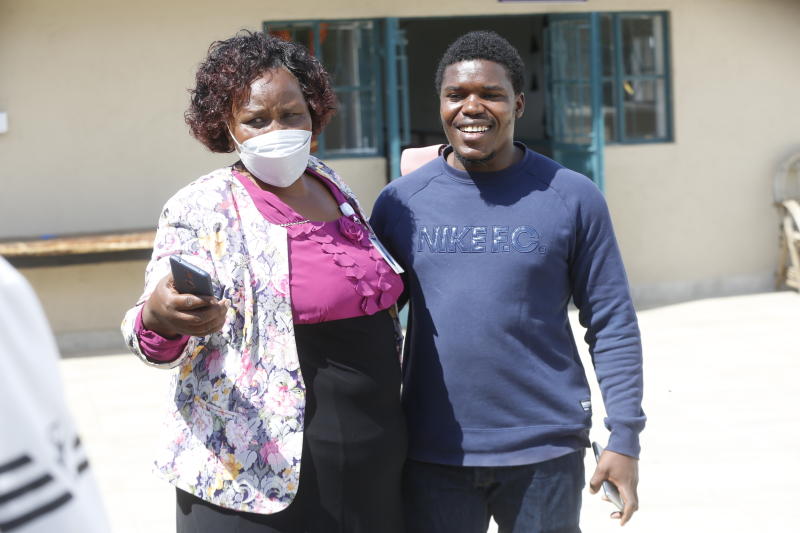 In 1988, Linner Towett joined Kenya Power while in her 20s after schooling up to Form Six. While at the company, the mother of five pursued a degree in public relations.
Popularly known by her first name–Linner –she is today on the speed dial of many Kenya Power clients across the Central Rift region for her full-time availability to respond to their needs and concerns.
"I joined the company in July 1988 in the registry department where I was assisting staff.
"I also had many trainees under me, majority of whom are still working at the company," says Towett.
Her rapport with clients grew as she was moved across departments where the management felt there was a crisis that needed her input to resolve.
"I developed my network with our clients while at the customer service desk. Some clients would visit the offices while in a bad mood but I always ensured they left happy and contented with our services," says Towett.
Her humility in service has been notable, especially in handling people living with disabilities who always ask to be served by her whenever they visit the office.
"I worked at the customer service desk for 17 years. Being a cosmopolitan area, I had to learn eight local languages to better serve people who couldn't speak English and Kiswahili," she says.
Towett, who will be retiring next year, has left an indelible mark on the lives of many people including destitute children and people living with disabilities, who consider her their shujaa.
Despite her immense contribution to society, Towett prefers to keep a low profile. She says she is also passionate about educating girls, and she took in two girls from needy families whom she sponsored through school.
"I have lost count of the number of children I sponsored through education. Majority have found jobs and show up once in a while. I am currently sponsoring four girls in secondary school," she says.
After saving for over a decade, Towett bought a piece of land at Ngata area along the Nakuru-Njoro Road which today has the Springs of Hope Children's Home.
"I have always had the passion to extend a helping hand. My dream came true when I donated an acre of land to an American donor who set up the children's home in 2009," she says.
Daniel Kiiru, operations director at the facility, said that it has been home to over 100 children who are today independent members of society. He adds that the home has remained strong with continued support from Towett and other donors.
"At the moment, we have 36 children, some of whom are in boarding schools and younger ones in day schools. Four are in university," says Kiiru. Among the beneficiaries is 24-year-old Dennis Waweru who is a law student at Kabarak University.
"My peers and I wouldn't be where we are today were it not for her support. To us, Towett is our grandmother and a heroine. I will be graduating in December and will forever be grateful to her," says Waweru.
Towett has also made it a culture among her children to make yearly donations, most of which they spend on people living with disabilities on Christmas Eve.
Pastor Belly Otieno who leads a group of people living with disabilities in Nakuru said he hopes that they will find someone to fit Towett's shoes when she retires.
"At Kenya Power, she has been of great help to disabled clients. She always brings herself to the level of a client. For years, we have not met her match. As she retires, we only pray that she will still have the strength to continue with her great work," says Otieno.
"As we celebrate Mashujaa Day, this is our heroine who has touched the lives of many people. We pray that the government recognises her as a hero.