Court orders Governor Francis Kimemia to pay three sacked officials Sh25m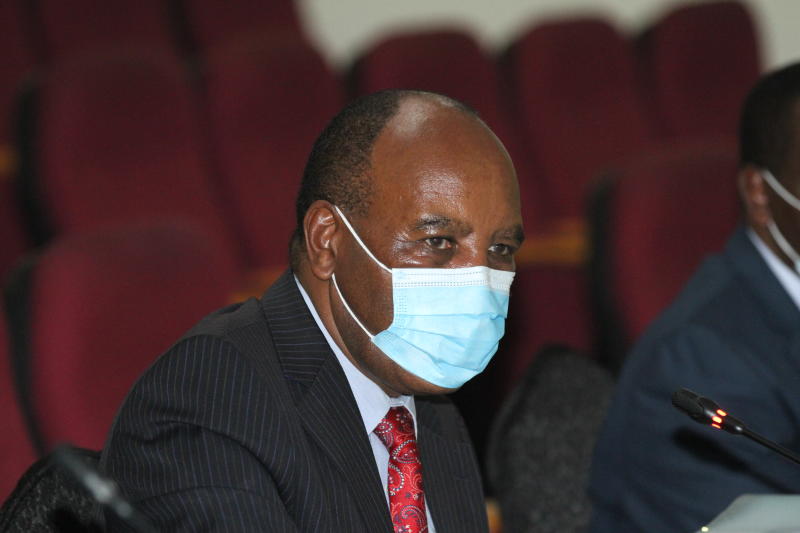 Three former Nyandarua County officials will be paid more than Sh25 million for wrongful dismissal, the Employment and Labour Relations Court has ruled.
Justice Hellen Wasilwa on Tuesday ordered the county government to pay Sh8,428,844 to each of the three former Executive Committee Members (CECs).
Wasilwa said the county administration violated the rights of Muthoni Wamuiya, Faith Mbugua and Simon Mwangi when it dismissed them without giving them fair hearing.
"In total, the dismissed officials have been awarded Sh25,286,532 compensations," she ruled.
The judge ruled that they were each entitled to Sh3,428,844 for the 12 months they didn't serve. "I also order Governor Francis Kimemia and his government to pay a general damage of Sh5 million for breach and violation of their constitutional rights," ruled Wasilwa.
The county will also pay the cost of the petition.
The judge also noted that the governor and the county administration did not inform the Speaker and the county assembly of the termination.
"The governor erroneously assumed that he had the prerogative to terminate services of the petitioners at his will," she ruled.
Wamuiye served as Industrialization, Trade and Cooperatives executive, Mbugua headed the Education, Gender Affairs, Culture and Social Service docket while Mwangi was in charge of Water, Environment, Tourism and Natural Resources.
They claimed that they were embarrassed when they found out they had been dismissed through the media.
The former officials claimed that they were nominated by the governor on October 16, 2017, vetted on October 30 and 31, 2017, and finally appointed.
"Each of the petitioners was earning a salary of Sh284,373 per month, and served faithfully and diligently and to the best of their knowledge," read the petition.
They claimed that on August 21, 2019, the governor released a statement terminating their employment without giving them reasons and chance to defend themselves.
They said they were directed to hand over to the appointed acting CECs.
In his response on June 30, 2021, the governor said he had the power to dismiss any CECs if he deems fit to do so.
"The governor fired the three CECs because he needed to reshuffle his cabinet to achieve his objectives. The petitioners were serving at the pleasure of the governor, and therefore, the allegation of unfair termination cannot arise," read the reply.