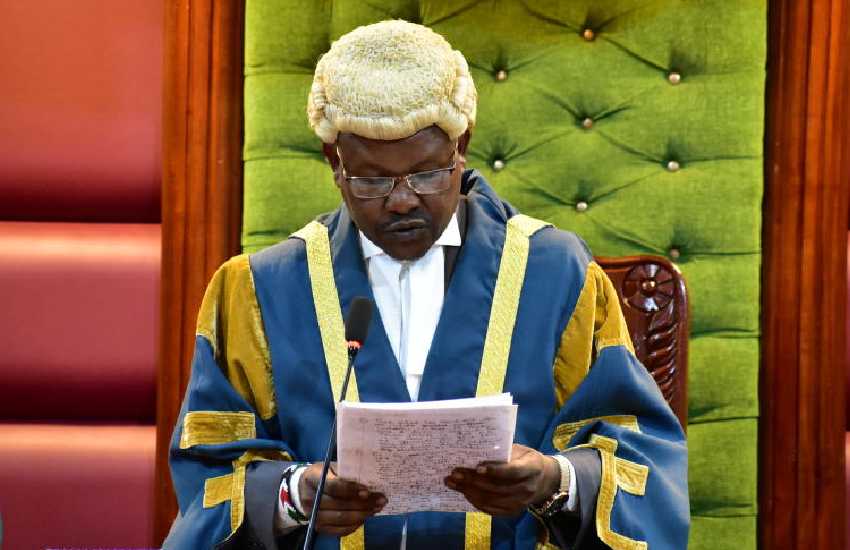 Nyandarua County Assembly Speaker Ndegwa Wahome has been impeached for the third time.
Wahome was voted out over gross misconduct, abuse of office and nepotism in a special sitting held on Saturday.
31 out of the 38 ward representatives supported the impeachment motion while six opposed and one abstained.
The special sitting was held despite an order by Nakuru High Court Judge Hillary Chemitei reinstating Wahome until a case he had filed against his removal was heard and determined.
Reading out the charges, the mover of the motion, Majority Leader Edinard Kingori, accused Wahome of favouritism in assembly functions.
Kingori claimed that Wahome also failed to account for monies meant for the construction of Nyandarua County Assembly offices.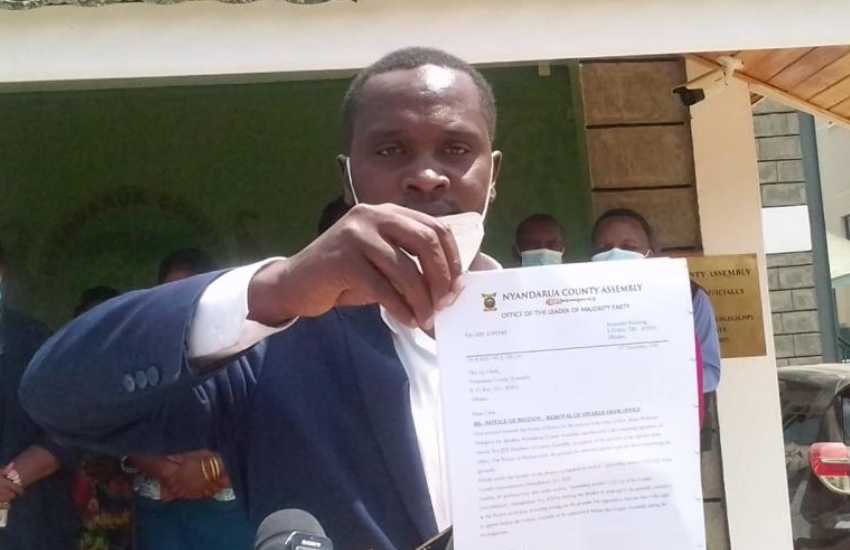 The Majority Leader alleged that the embattled speaker colluded with some MCAs and undermined Governor Francis Kimemia's leadership.
"The speaker has outrightly shown that he is unable to hold office. That is why we want him out. All he keeps asking from the executive is for more money yet he cannot account for the ones he has been allocated. We cannot allow this anymore. He has been discriminating against some of us in county assembly functions while favouring others. Is this fair?" posed Kingori.
Responding to the allegations, Wahome, who defended himself via zoom, said the impeachment was merely a political act.
"We know whose hand is behind this. My hands are clean and everyone can attest that I have run this assembly professionally since I took over eight years ago," said Wahome.
Wahome said that his demand for accountability and firm stand against corruption in the county was the root cause of his predicament.
The speaker was represented by lawyers, Martin Waichungo and Mathea Gikunju.