Hope for farmers as researchers release high-yielding tea varieties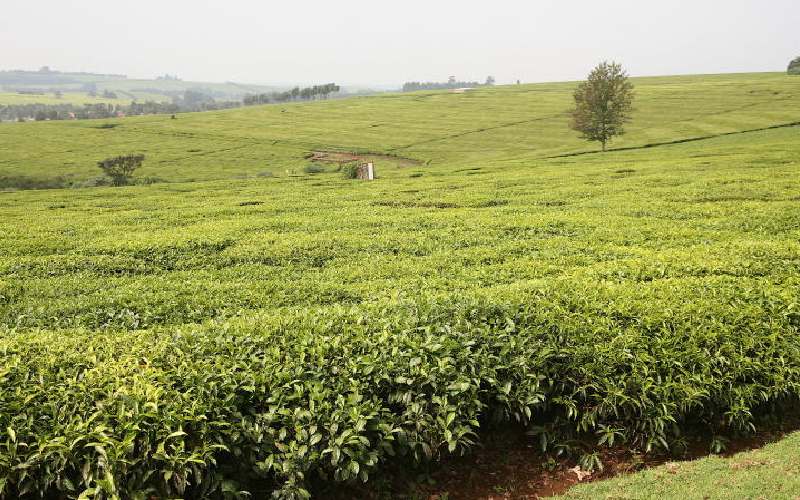 Researchers have released new high-yielding tea varieties.
According to the Tea Research Institute (TRI), the four tea clones identified as KTRI 914/11, KTRI 914/28, KTRI 914/39 and KTRI 895/7, have already been registered at the Kenya Plant Health Inspectorate Service (Kephis)
Announcing the good news in Kericho on Monday, Dr Tony Maritim and Dr Evelyne Cheramgoi said they have obtained intellectual property rights, adding that the move was necessitated by the need for diversification and improvement on earning from the crop.
"The tea industry in the county has been based on black tea. We are now moving to diversification. The new clones can be processed for black and green orthodox tea instead of the traditional black CTC teas," said Dr Maritim.
He revealed that the four clones bring to a total of 59 tea varieties developed by the institution.
"The clones, which were have released for commercialisation, are high yielding and are resistant to least and diseases," said Maritim.
"The clones have wide adaptability and are suitable for low caffeine black CTC and orthodox tea. They yield up to 6,000 kgs of made tea per acre," added Cheramgoi.
He pointed out that other clones such as TRFK301/4, TRFK 430/90, TRFK 371/8 can produce more than two kilograms of green leaf per bush.
This means if a farmer has an acre of tea plantation with more than 5,000 bushes, he can get up to 10,000 kilograms made tea per year.
In terms of earnings, if the tea bonus is, for instance Sh15, the farmer will walk home with at least Sh150,000 per year, said Maritim.
Speaking during a field visit to Cheplanget and Sachangwan area in Bureti constituency where farmers are grappling with Tea Mosquito Bug (Helopeltis), Cheramgoi noted that the damage was notable on farms with clone PMC 51.
"The Mosquito bug feeds on the young, green shoots (mainly the two leaves and a bud) by piercing the tissue with the proboscis and sucking the sap. This results in the leaves showing symptoms of irregular spots of 1 to 3mm in diameter," she said.
Cheramgoi urged farmers to adopt elite TRI clones resistant to Helopeltis, which include TRFK 5971, TRFK 704/2, 3 TRFK 895/17, TRFK 914/11, TRFK 914/28, TRFK 914/39 and TRFK 895/7.
The entomologists advised farmers on best way to control the pests: "This is the removal of all the shoots above the plucking table, to deny the bug source of nutrition, the two leaves, and a bud and allow other shoots to rejuvenate."
All the affected leaves should also be removed, and this should be repeated for two or three rounds. "Plucking rounds should be shortened from 10 to 14 days to seven to 10 days as these also disrupt the bug's developmental stages and distribution," she said
Adequate fertiliser application also enables tea to resist Helopeltis attack. "It's recommended that one bag of NPK fertiliser is adequate for every 700 bushes to make tea withstand and suppress the bug," she said.
She added that skiffing is recommended in cases where there is a severe attack on pluckable shoots to rejuvenate the tea shoots again.
Skiffing involves the pruning of all the shoots uniformly above the plucking table using a pruning knife.
"This suppresses and reduces the population drastically as it denies the bug source of food since tea will take about two to three weeks to shoot again," said Cheramgoi.
County Agriculture Executive Phillip Mason said though the farmers had requested the county to provide them with elite tea varieties, the cost outweigh the budgetary allocations.
"We are, however, going to work with TRI in finding the cheapest way that the new clones of tea can be provided at a cost-effective way," he said.