Court issues seven arrest warrants for man accused of killing his partner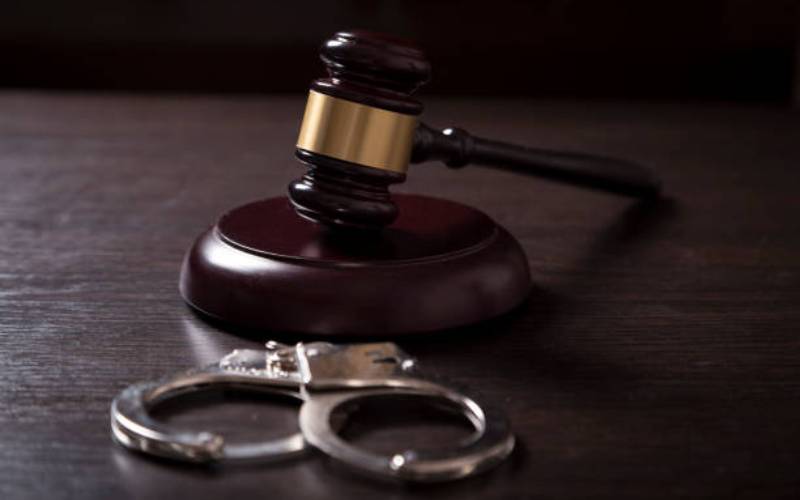 The High Court has issued a seventh warrant of arrest against a man charged with killing his wife.
Joseph Kibet, 35, is said to have absconded court after he was released on Sh300,000 bond and has not been traced despite warrants of arrest being issued by the court.
Kibet appeared in court in August 2018 before Justice Stephen Githinji where he was charged with the murder of his wife, Mary Chesang'. He is alleged to have committed the offence at their home in Ngenyilel, Eldoret West within Uasin Gishu County.
"Whereas Joseph Kibet has this day been charged before this court, he failed to attend court for the hearing/mention of his case. Therefore, you are hereby commanded forthwith to apprehend the said person and bring him before this court to answer the said charge and to be further dealt with according to the law," reads the warrant of arrest issued to Eldoret Police Station.
Accused persons have a right to be released on bond or bail with the assurance that they will turn up for trial. However, the court noted that the accused absconded court and might be at flight risk.
In September 2020, the Deputy Registrar indicated that the case would continue on October 29, 2020 and the matter proceeds for hearing even if any party would fail to appear.
When Kibet applied for bond in November 2018, the court declined his application, saying there were chances that the public would seek revenge.
A year later, Kibet once again applied to be released on bond. The probation officers found that the accused had a long-standing domestic fight with his wife, but the families had concluded reconciliatory rites.
The probation noted that the family had no objection to him being released on bond, and that his three children were now staying with their paternal grandparents.
"It is our humble opinion that the suspect's prayer to be released on bond pending trial merits favourable consideration. Subject to the wishes of the honourable court, we recommend that the honourable court favourably reviews his constitutional right and releases him on reasonable bond/bail terms pending his trial," stated Ms Evaline Maiyo in her probation report.
Kibet was released on Sh300,000 bond. The accused never attended hearings or mentions of his case, prompting the prosecution to demand that he be issued with warrants of arrest.
The case is slated for hearing on December 2, 2021.