Requiem mass for Dr James Gakara and his two children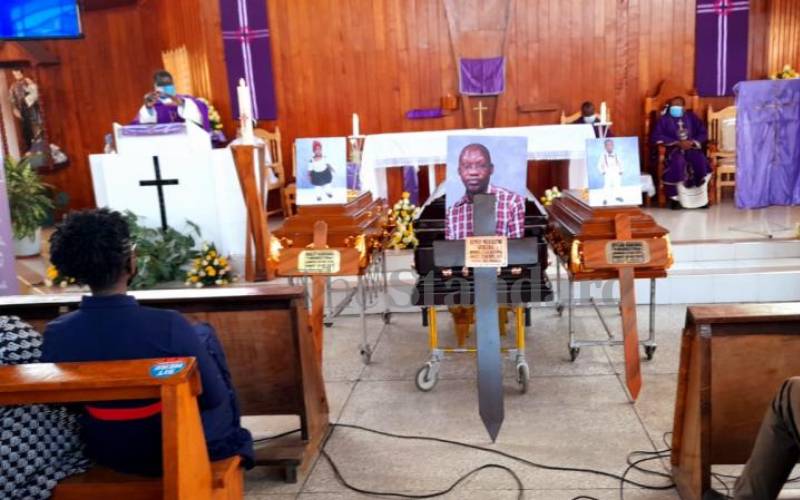 The requiem mass for Dr James Gakara and his two children, five-year-old Dylan and three-year-old Hailey, is underway at Holy Trinity Catholic Church in Nakuru.
Dr Gakara, 54, died at the Nakuru Level Five Hospital on September 22.
The doctor, a registered obstetrician and gynaecologist, on September 18 allegedly injected himself with a concoction of medical drugs in a suicide attempt.
Before injecting himself, Dr Gakara reportedly injected his two children with the same concoction.
The police who broke into his house in Milimani Estate, Nakuru, hours later found him unconscious in his bed and his two children already dead in their bedroom.
It was not immediately established what sparked the humble and good doctor to act in the manner.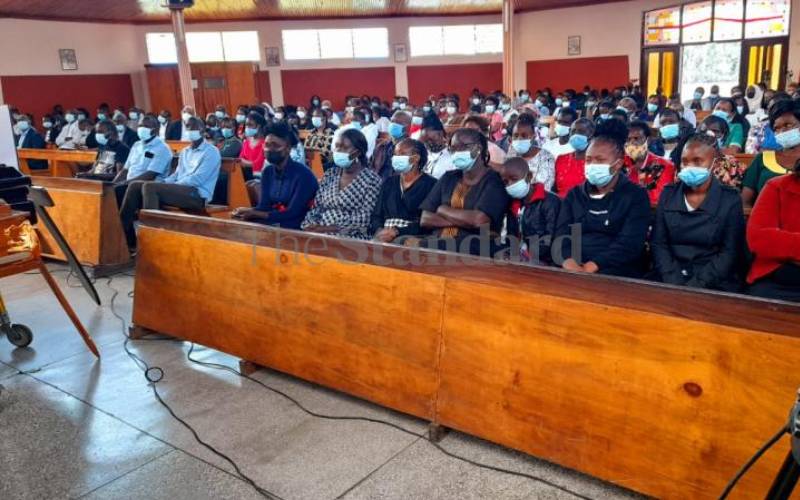 Following the incident, his wife Winnie Gakara suffered a shock and was admitted to the High Dependence Unit (HDU) within the same hospital, according to the family spokesman Burton Njoroge.
Post mortem tests conducted on the three bodies last week did not give conclusive results.
Government pathologist Titus Ngulungu said they had only observed that the bodies of the three had pricks on them.
"The doctor's body had pricks on both arms. It was not be immediately established whether they were self-inflicted," said Ngulungu.
He added that reports on samples of tissues collected from the three bodies for further analysis at government chemist were yet to be released.
"Postmortem on the three bodies were inconclusive, and we can oy ascertain what led to their death after analysis reports from the chemist are out," said Dr Ngulungu.
The family spokesman Njoroge has revealed that the three will be laid to rest at their Mbaruk home on Tuesday.