Why Dr James Gakara's postmortem failed to proceed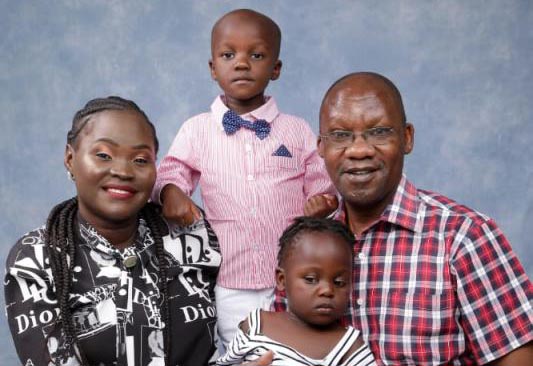 The family of Dr James Gakara yesterday spent hours at the Nakuru law courts seeking an affidavit to have postmortem done.
At the same time, his wife Winnie Odhiambo, who collapsed following the doctor's death has been discharged from the Nakuru Level 5 Hospital where she was receiving treatment in the High-Dependency Unit (HDU).
The postmortem could not take place due to legal technicalities that required the family to file a next of kin affidavit.
As of Thursday, it emerged that the doctor, who died at the hospital on Wednesday morning, had been booked in at the facility by the police as an unknown male adult at the time of admission.
The family was Thursday morning expected to be present as government pathologist Titus Ngulungu was conducting a postmortem at the hospital mortuary.
"We came here in the morning expecting that the postmortem will be conducted but we were sent away to bring the documents," said the family spokesman Burton Njoroge.
Gakara was the main suspect in the murder of his two children who were found dead in their apartment last Saturday. The doctor was found in his room unconscious.
Used syringes and vials of drugs were found in the house.
He was taken to Nakuru Level Five Hospital where he died while undergoing treatment.
"The family had on Wednesday afternoon organised to transfer the body to PNN Mortuary but the postmortem had to be done at the hospital first," said Njoroge.
It is then that it dawned on them that there were discrepancies in the details recorded in the hospital file which involved a legal procedure to change.
Nakuru West DCIO Stephen Ambani said officers who rushed Gakara to the hospital were more concerned about having the doctor start treatment immediately to save his life.
"By the time we were getting his details from his relatives and documents, he had already been booked in as an unknown person to allow doctors attend to him. The details will be amended through the right procedure," said Ambani.
Njoroge said that it was the hospital that demanded they produce documents to prove that they were related to the doctor.
"We have obtained the affidavit and are now hoping that the hospital will change the name for the rest of the processes to run smoothly," said Njoroge.
By the time they submitted the affidavit, the pathologist had already left.