Anxiety as wildlife attacks in Naivasha intensify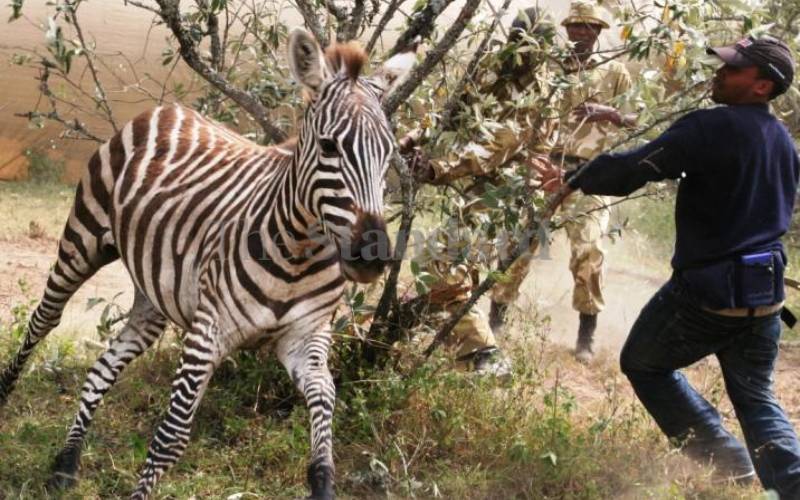 Residents of Naivasha are up in arms over rising cases of wildlife attacks in the last three months.
Locals living near Mt Longonot and Hellgate National Parks are the most affected.
Leopards and hyenas have killed tens of livestock while zebras, buffaloes and giraffes have left a trail of destruction in farms.
The crisis has been attributed to the ongoing drought that has pushed the wild animals into homes and farms in search of water and pastures.
In the Kiambogo area, which borders Mt Longonot National Park, livestock farmers have lost over 20 goats and sheep to leopards and hyenas in the last week.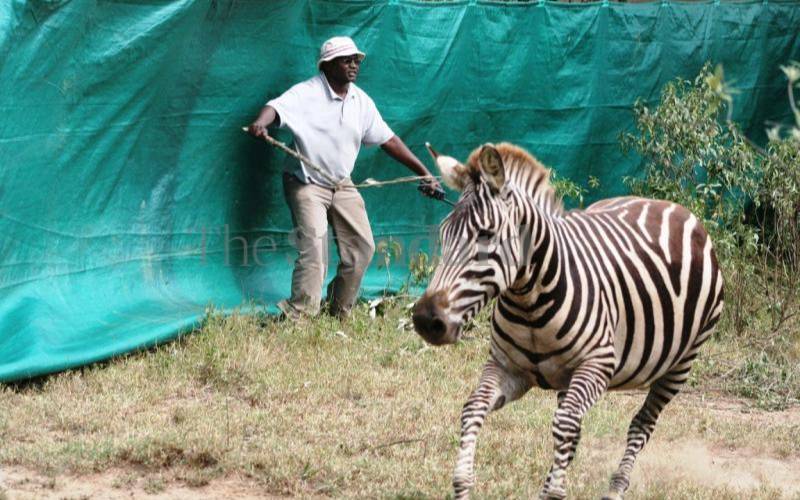 According to Naivasha East MCA Staley Karanja, the animals were a threat to school-going children.
Speaking in one of the homes where a farmer lost a herd of sheep, Karanja accused Kenya Wildlife Service (KWS) of failing to address the problem.
"In the last one week, the leopards raided four homes and killed several goats and injured others, but KWS officers failed to act," he said.
He said many of the residents were peasant farmers who depended on the livestock for their survival.
"If it was a leopard that had been killed, we would have tens of KWS officers in this area. But since it's a poor woman who lost her two sheep, they are not bothered," he said.
Jane Njeri, one of the victims of the latest attack, narrated how she arrived home to find two sheep dead and scores of others injured.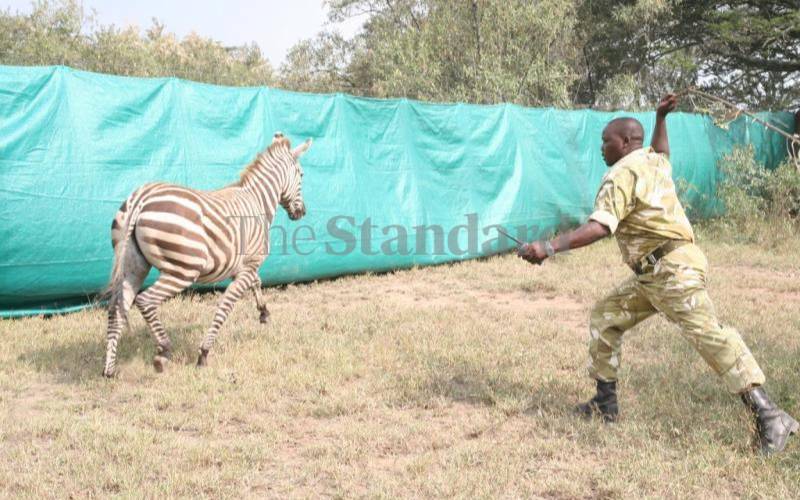 Efforts to get assistance from the KWS office in Longonot failed as the officers claimed that they did not have a vehicle to visit the home.
"We have school-going children, and we rely on livestock to pay the school fees. The killings are a crisis for us," she said.
John Gitonga, an elder, expressed his concern over the rising number of straying leopards in the area, noting that they posed a threat to school-going children.
A senior KWS officer who declined to be named admitted that the problem was beyond their control because all the game parks in Naivasha were not fenced.
"The biggest challenge we are currently facing is the drought which has pushed the wild animals into farms. But we hope this will change when it rains," said the officer.