Four die in two separate road accidents along Nairobi-Nakuru highway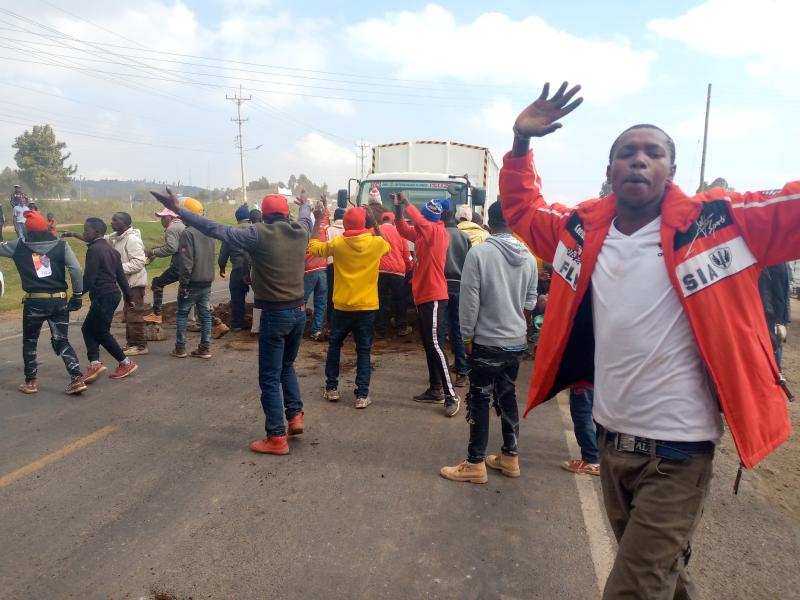 Four people died and another one was seriously injured in two separate road accidents along the Nairobi-Nakuru highway on Wednesday morning.
In the first accident, three men died on the spot after the vehicle they were travelling in was involved in a head-on collision with a trailer near Gilgil town.
The three were on their way to Nakuru when the trailer rammed their car around 5 am.
At the scene, blood mixed with fuel flowed freely as personal effects were littered all over.
Gilgil OCPD John Ondit said only two of the victims had been identified.
"One of the vehicles was overtaking before the deadly crash happened," he said.
And in Karai, Naivasha, a boda boda operator was hit and killed by a motorist.
The middle-aged man was ferrying potatoes to a nearby market.
The driver escaped from the scene after the accident.
This brought to six the number of motorcycle operators who have been killed by motorists on the section of the road in the last two months.
Naivasha OCPD Samuel Waweru decried the rising number of fatal accidents involving boda boda operators noting that speeding and fog have massively contributed to the cases.
"The man did not have any identification documents and our officers have launched a manhunt for the driver," he said.
Last week, residents of Ihindu trading centre blocked the highway for over two hours to protest the rising number of fatal accidents involving pedestrians and motorcycle operators.