Picking up the pieces: Life after shattered Saudi Arabia dreams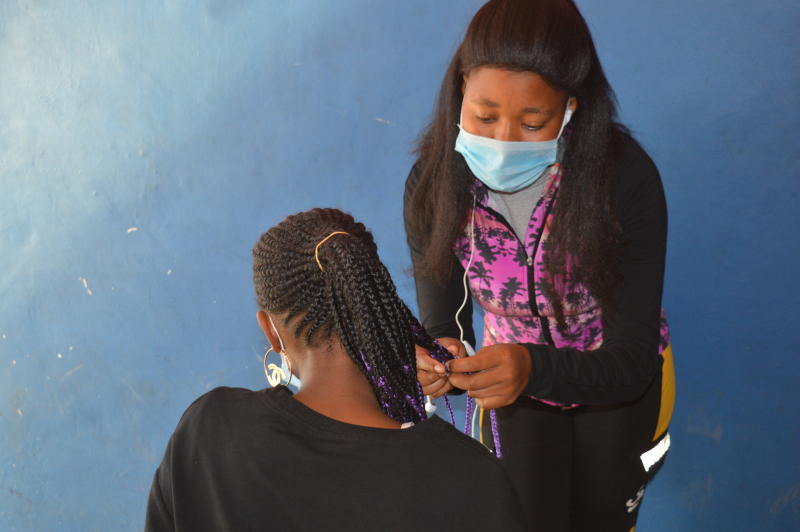 Dragging her small and almost empty suitcase at the airport, Jane Wanjiru, 24, could not believe that she was back to her motherland.
On March 28, the plane she had boarded touched down at Jomo Kenyatta International Airport. Wanjiru's family members were there to receive her, perhaps with high expectations she would land with a bag of goodies.
However, Wanjiru's kin immediately knew that something was amiss when they saw her. The woman looked troubled and emaciated and even though her family and friends jumped with joy, she only gave them a dull smile.
"I came back to Kenya the same way I had left, with one suitcase and the same clothes. The dream of coming back as a successful woman was shattered," Wanjiru says.
Five months have now passed since Wanjiru returned home after being held in Saudi Arabia since February 9, 2020. She had been employed as a domestic worker, making 900 Saudi Riyal (Sh24,000) per month.
"I only worked for three months. I was unable to work thereafter after I fell out with my boss, who was mistreating me. When I asked to be brought back to Kenya, I was taken to the agency and held there for four months," she says.
Wanjiru says at times she was denied food and locked up in a dark room whenever she asked to be deported to Kenya. Luckily, she was able to contact her friends and was saved. She returned to her Nakuru home.
Until today, she is still saddened at how things turned out. She says she went to Saudi Arabia to look for money to support her mother, siblings and herself.
After an unsuccessful job hunt, Wanjiru decided to do hairdressing, which she learned from her mother when she was in Standard Four.
Because she lacks capital to open a salon, Wanjiru provides door-to-door services and has been attending to her close friends who support her by referring other customers.
"I tried working in a salon, but it was hectic and paid peanuts. With this hustle, I am able to pay my rent and provide for my daily needs," she says.
She is also unable to do complicated hairstyles that require equipment since she has none.
"At first, it was hard for would-be clients to trust my work since I have no salon or equipment. But as months go by, I get new customers every day," she says.
Wanjiru also works as a personal driver for hire. She usually drives her friends to other towns or during adventures.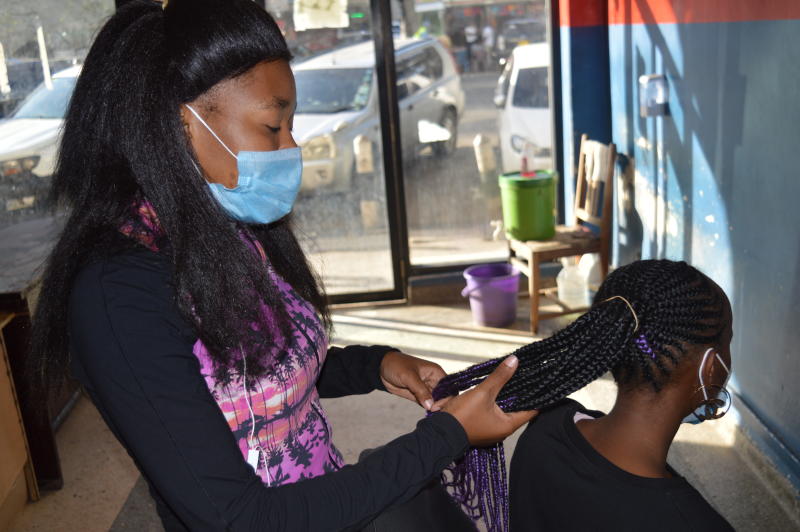 "I sometimes become emotional and absent-minded when I think of my time in Saudi Arabia. Socialising, listening to music and hiking help reduce the stress. My friends are my therapists," she says.
Gladys Gekonge, 30, from Laikipia County, also went to Saudi Arabia on February 2, 2020, unaware that she was expectant because she was in her first trimester.
After a month, Gekonge realised that she was pregnant, but she had signed a long contract to be a domestic worker.
"I went abroad to provide for my two children only to realise that the third born was on the way," she says.
Gekonge says when she went to her bosses and told them that she was expectant and wanted to come back home, they refused, saying they had paid a lot of money and she had to continue working.
She worked until August 22, 2020, when she became ill and had to be taken to hospital where she was admitted in the Intensive Care Unit for a while.
Gekonge says she had to undergo a Caesarean Section delivery and stayed in the agency's office until May 9, this year when she returned. Her pregnancy was only six months old.
"Life has not been easy, I am now forced to stay at home and nurse my child. My other children are in Class Six and Eight and they will soon join secondary school," she says.
She says she is willing to do any work to support her children, adding that she is ready to go abroad again – either Dubai or Qatar – to look for a job.
"I am a single mother and my parents, who are sick and on medication, depend on me. If I don't get an opportunity in the country, I will go abroad again," she said.
After The Standard published her story on May 24, Patricia Wanja, 28, came back home on June 23 and was reunited with her children aged seven and one after four months in Saudi Arabia.
Having been featured in various national media outlets after she released a video detailing the mistreatment she was suffering in the Middle East, she has become known locally.
Wanja, who lives in Kajiado County, is now engaging in sensitisation projects through her social media platform. She tells her story and the emotional torture she endured during her stay in Saudi Arabia.
She tells The Standard that she is feeling better and her focus is on her children and projects.
"I am looking for ways to encourage Kenyan women to stand up and speak on what they go through. I spoke out and got assistance; they should too," says Wanja.
She says she is also thinking of starting a campaign to condemn the mistreatment of women who are sold to slavery, raped, tortured and murdered.
She claims more than 70 women are still trapped in Saudi Arabia and wants the government to intervene and save them.
Wanja went to Saudi Arabia on March 7 and was employed as a domestic worker, earning the same amount as Wanjiru and Gekonge. She says she had a rough time in the house where she was employed. Besides being denied food, she worked for hours without rest.