Stray lion stuck between wall in Ongata Rongai rescued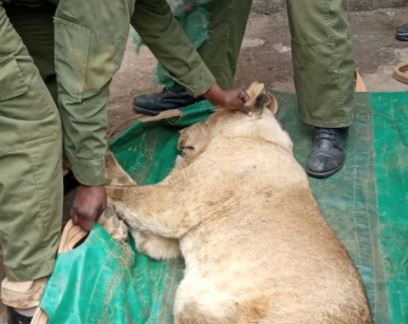 The Kenya Wildlife Service (KWS) has captured a stray lion that caused panic in Ongata Rongai, Kajiado County.
In a statement on Wednesday, July 28, KWS said the lion, a male sub-adult (an animal yet to reach adult stage) was spotted stuck between a concrete wall and iron sheets in the residential town.
Members of the public then alerted KWS that dispatched its officers to the scene, managing to dart and subdue the animal.
"The lion was successfully darted, immobilized and safely transferred to the veterinary facility for observation and collaring before being released back to the park," KWS said.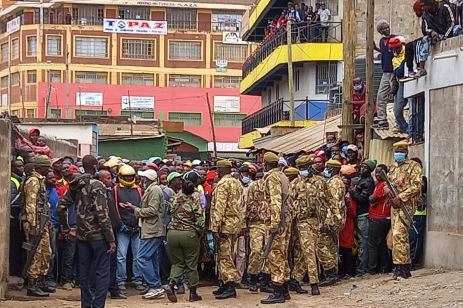 It is not an isolated case as incidents of human-wildlife conflict continue to grow in various parts of the country.
In March this year, The Standard reported that some stray lions had killed four people and cattle in the Maasai Mara and injured two others.
The lions encroached into communal land in Talek, terrorising villagers.
KWS wishes to thank the public for the prompt alert and cooperation during the capture exercise. We urge the public to report such occurrences on our toll free 0800597 000#BraveryBeyondExpectation pic.twitter.com/sP424QBDEa — KWS (@kwskenya) July 28, 2021
KWS has however urged the public to report such occurrences to 0800597 000, to avert further damage.