Outrage over boda boda rider's death in Kajiado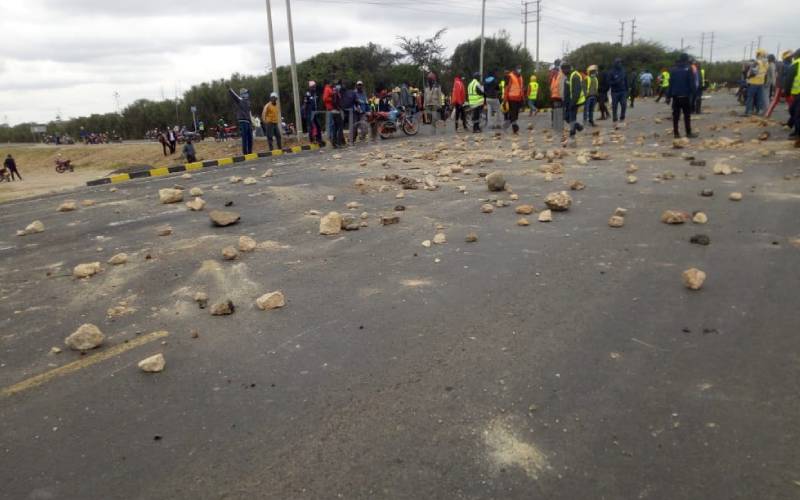 The discovery of a boda boda rider's body has sparked outrage in Kajiado.
Protesting riders engaged the police in running battles paralysing the busy Nairobi- Namanga highway for more than five hours on Tuesday, July 6, demanding answers and accountability in the death of George Omolo.
Omolo was found dead in a thicket near Olkejuado High School.
''Such incidents are now increasing this town, and we are demanding that the perpetrators of this particular incident should be brought to book,'' lamented David Mwangi, a boda boda operator.
Confirming the incident, Kajiado police boss Daudi Lolonyokwe appealed for calm. Lolonyokwe said the police are investigating circumstances around the killing.
''It's true, one of the riders was murdered last night. We are, however, appealing to the riders to give us chance so that we can investigate and get to know who killed him; two wrongs don't make a right," said Lolonyokwe.
He called on riders to obey set curfew protocols to avoid falling prey to criminals.
"They should not operate beyond curfew time, this will help reduce the criminal activities,'' said the police boss.