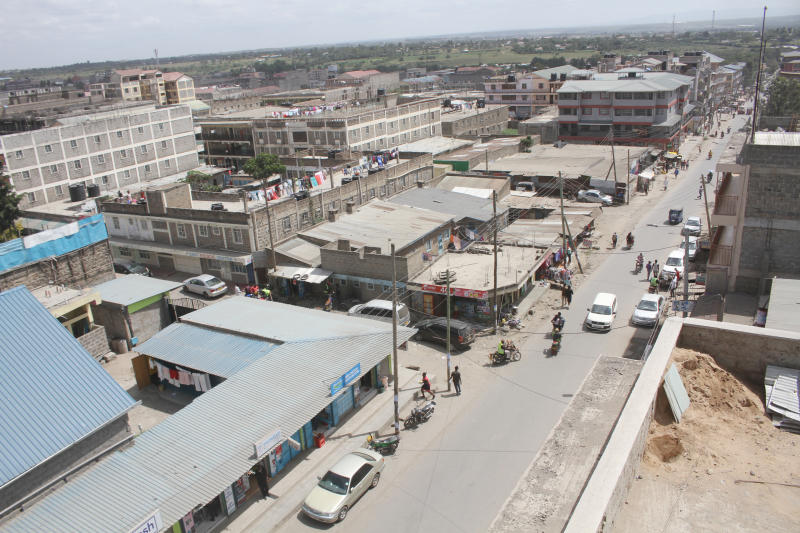 Kitengela in Kajiado County is famed for its meat eateries. And dust. While the meat is inspected, the dust, mainly from quarries, is another environmental health hazard altogether.
Add to the sprouting of factories and the air pollution only gets worse, turning Kitengela into one dusty hotbed of noise, air and even water pollution.
Many residents report bronchitis, chest complications and other respiratory problems. Medical experts have also warned that exposure to air from quarries and mines aggravates conditions like asthma and chronic bronchitis besides leading to certain cancers depending on duration of exposure.
Air in Kitengela also contains harmful gases and chemicals, including sulfur dioxide, nitrogen dioxide, carbon monoxide and methane.
A case in point is a quarry around Muigai, Chuna, New Valley and Magereza residential areas where heavy blasting, loading and crushing of boulders are the order of the day to meet demand in the construction sector.
Charles Mutisya, the chairman of Chuna estate, says his wife developed bronchitis a few months after they moved houses there and "her case is just one. We have that problem here. The dust is too much. Something needs to be done".
Mike Musyoki has been a victim after breaking his leg following a heavy blast from the quarry opposite his apartment.
"I was cooking when I heard a very loud blast. I slid and fell on the floor and my leg broke," recalls Musyoki.
According to residents, the blasts occur at least twice a week, mostly in the afternoons, and sometimes at night. The earth tremors caused by the blast have caused cracks on the walls of houses, including newly built ones.
Mutisya says most people have moved houses for fear they would collapse.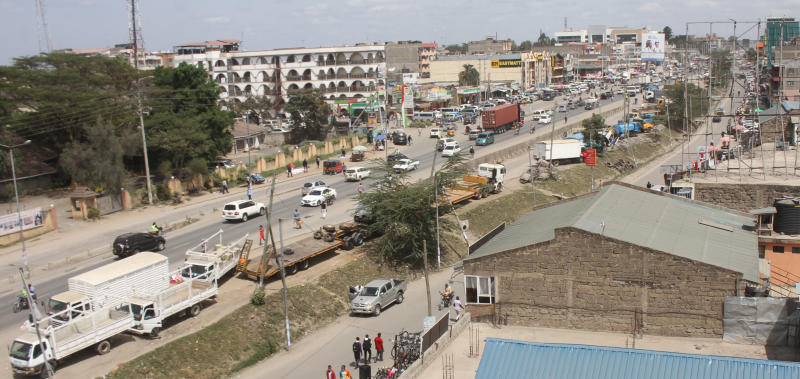 "You should see how people scream, how people have to run out of their houses …it is just impossible to bear with," he laments, adding that residents have tried reaching out to the owner of the quarry in vain.
"Nobody knows where his office is," says Mutisya. "And nobody wants to tell us where he stays. It has been a big problem."
Karsan Ramji and sons Ltd, which owns one of the quarries, once argued that they began their operations long before the residents moved there. However, residents say human population has increased and their health is facing greater risks from the quarry.
Mbugua (not his real name), 65, has lived close to the quarry for 20 years and every time the matter is reported to authorities, people start receiving threats and nothing is done.
Mbugua recalls how the blast destroyed several houses in 2005 when some goats were also killed and a child injured. The affected families were "compensated…but the quarry continues to operate".
He says residents suffer recurring respiratory problems "but you cannot pin point the cause, even though it is quite obvious that the dust is the main pollutant here".
Quarries and mines result in poor air quality, which causes respiratory problems to residents near them, says Juma Bwike, a pulmonologist at Aga Khan Hospital. Dr Bwike adds that they could also be exposed to cancer, depending on the duration of exposure to polluted air.
The Ministry of Environment wrote to the director of Karsan Ramji and Sons Ltd. The letter, dated August 20, 2002, outlines several allegations against the business in connection to the damage caused to private structures.
Karsan Ramji and Sons Ltd was advised by the ministry to relocate the quarry due to the expansion of human settlement, but 20 years later, that has not happened.
"We have reported to the authorities, the chief, the DO and even to the owners of the factory themselves. They have done nothing. They claim we found them here exploring, so we are not supposed to complain," says Mbugua.
Mutisya says the residents will hold a demo and block roads "because you cannot watch your life investments go to waste because of somebody". Residents are now collecting signatures, which they will forward to Kajiado County offices and the National Environment Management Authority (Nema) in the hope that their pleas will be heard.
"It is not worthy pursuing the interest of one individual at the expense of so many other people's interests," said Mutisya.
Our efforts to reach the owner of Ramji and Sons Ltd and authorities from Nema bore no fruit.