Nakuru man jailed for stealing landlord's ATM card, using money to build own house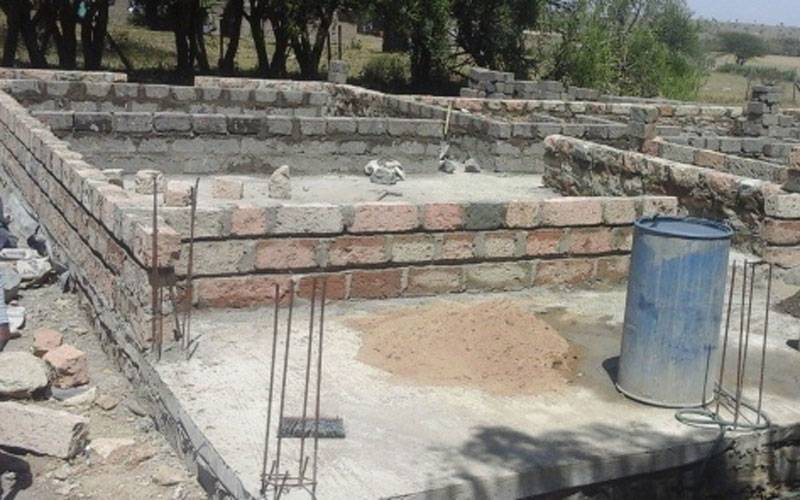 A 35-year-old man from Nakuru East has been jailed for stealing Sh150,000 from his visually impaired landlord and using the money to construct his own house.
Vincent Misita stole the money on May 4, 2021 at Kiti area in Nakuru East Sub-County, the court established.
The court heard that Misita stole Charles Mathenge's national identity card, ATM card and withdrew Sh150,000 from the account.
Misita pleaded guilty when he was arraigned on June 15, 2021.
Landlord's son asked tenant for help
The court was told that Mathenge, who is visually impaired asked Misita to help him withdraw Sh5,000 from a Family Bank ATM in Nakuru Town.
On the said-date, the Mathenge had collapsed while being taken to the ATM by his son, identified only as Erastus. However, Erastus had other engagements in town and requested Misita to look after his father as he sought medical help.
Mathenge, however, regained consciousness before Erastus could return. The landlord, thereafter, requested Misita to accompany him to an ATM so he could withdraw Sh5,000 to buy a phone.
"They went together, withdrew the money and bought the said-phone," documents filed in court said.
Drinking spree
The landlord and tenant thereafter went on a drinking spree and Misita stole Mathenge's ATM card and national identity card.
The following day, Misita travelled to his rural home in Kisii, where he withdrew Sh150,000 on diverse dates.
Misita is said to have used the Sh150,000 to buy iron sheets and other construction items which he used to build a mud-walled semi-permanent house.
Three days later, on May 7, Mathenge realised his ATM and ID cards were missing.
He, immediately, went to Misita's rented house, where the accused's wife informed him (Mathenge) that she saw her spouse in possession of the cards.
The landlord then reported the matter at a Nakuru East police station, prompting investigations.
It was established that the money was withdrawn from a bank in Kisii County. Misita was, consequently, tracked down and arrested.
Arrangement to refund money
The probation officer, Gerald Wanyama, said Mathenge had asked Misita to refund him at least half the amount he had stolen, but the accused refused.
"Your honour, I have interrogated the offender and his family. There is a clear indication that they're celebrating his action instead of being remorseful. This [conclusion] has further been confirmed by the area assistant chief. The suspect has already relocated his family to Kisii [from Nakuru]," said Wanyama.
Mathenge said he has been Misita's landlord for ten years, from 2011.
"The victim was strongly opposed to the offender getting a non-custodial sentence," said the probation officer.
Mathenge had reportedly forfeited one-year house rent that Misita owed him, Wanyama said.
"The victim says the accused is a rough person (sic). He fears that once he (Misita) is released, he will go back to Kisii and fail to refund his money."
Wanyama proposed that the court jails Misita after he failed to show remorse for his actions. "In the view of the above findings, the offender has shown no sign of genuine remorse and willingness to talk to the victim on compensation terms. He is also a flight risk. His action is also celebrated rather than being regretted," said the probation officer.
As a result, Principal Magistrate Yvonne Khatambi sentenced Misita to 18 months in jail, with the window of filing an appeal within 14 days.