Kenyans will pay to access Rironi-Nakuru-Mau Summit road, says CS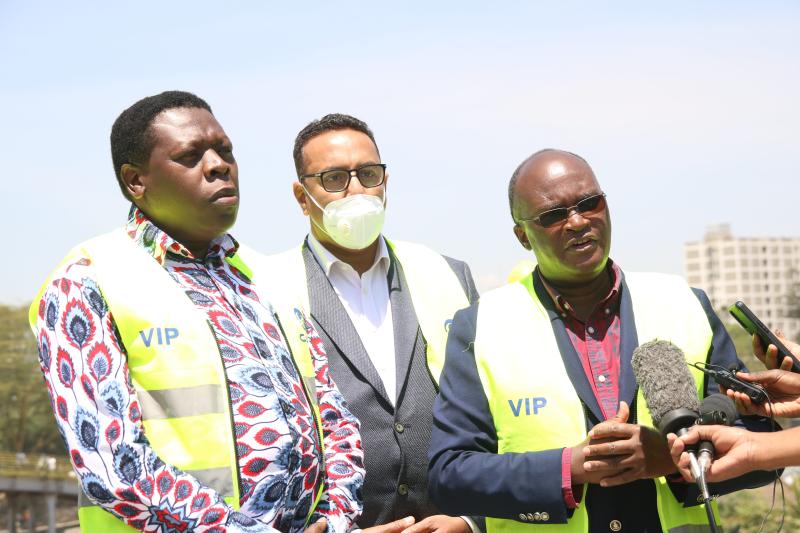 Transport Cabinet Secretary James Macharia has announced that Kenyans will pay to use the Rironi-Nakuru-Mau Summit road once it is complete.
Macharia said the Sh160 billion road, whose expansion will start in September, will lead to establishment of tolls where motorists will be charged to be allowed to use the road to ensure that the private institutions that have financed the project recover their money.
The 233km road was awarded to a French consortium made up of Vinci Highways SAS, Meridian Infrastructure Africa Fund and Vinci Concessions SAS, who will expand the road into a four-lane dual carriageway through the Public Private Partnership model.
The consortium will design, finance, construct, operate and maintain the express. They will then recoup their finances using the revenue and income generated by the electronic till collection system along the road over a period of 30 years. Macharia said the road will improve connectivity between Central, Eastern Kenya, Rift Valley and Western Kenya regions and will reduce congestion on the Northern Corridor.
He defended the policy where motorists will pay to use the road, saying those without the money will be forced to opt for other existing road networks.
"The road shortens the journey by one hour but those who will not want to pay to ply the road will have to use other alternative routes though they will have to travel for three more hours," Macharia said.
The CS said the road, just like Nairobi Express Highway, was a purely private investment where private institutions were responsible for its construction and maintenance and will operate it until they recover their investments.
He said upon completion, motorists will pay Sh6 per kilometre, which translates to Sh1,396. He added that the road will have modern safety upgrades, reduce travel time and at the same time stimulate economic sustainability.
Macharia also said major roads projects will be finalised before President Uhuru Kenyatta's term comes to an end.