Ex-policeman shot dead in a botched robbery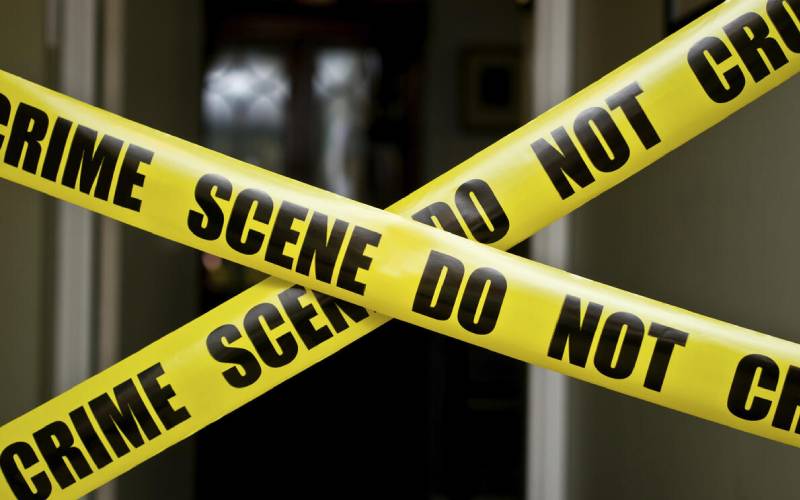 A soldier at the 5th Kenya Rifles barracks in Gilgil, Nakuru County gunned down an ex-policeman who was in a gang that was allegedly vandalising road signs.
A second suspect was arrested while another one managed to escape on a motorcycle during the incident near the protected military installation.
Police said the trio was on a mission to vandalise the signposts when the officers caught up with them and opened fire.
The Kenya Defence Forces soldier is said to have fired several rounds in the air to scare away suspects but they ignored the warning shots.
Gilgil OCPD John Ondit said the suspects defied orders to surrender forcing the soldier to shoot at them.
Onditi noted that cases of vandalism targeting road signs had become the norm in the area.
He confirmed the deceased was a former police officer who was sacked for indiscipline before turning to crime.
"We have been getting cases of vandalism daily and we suspect that the trio and some metal scrap dealers are involved in this illegal trade," he said.
Meanwhile, four people were injured following a grisly road accident along the Nairobi-Nakuru highway.
The accident near Gilgil weighbridge involved two cars that rammed head-on into each other leaving four people nursing injuries.
One of the cars that was heading to Gilgil was overtaking a fleet of trucks when it rammed into an oncoming car.
The OCPD said the injured were admitted to Gilgil sub-county hospital while the wrecks had been towed to the area police station.
"The accident involved two personal cars which were extensively damaged and the four occupants are undergoing treatment in hospital," said Ondit.