Mining firm roars back to life after land dispute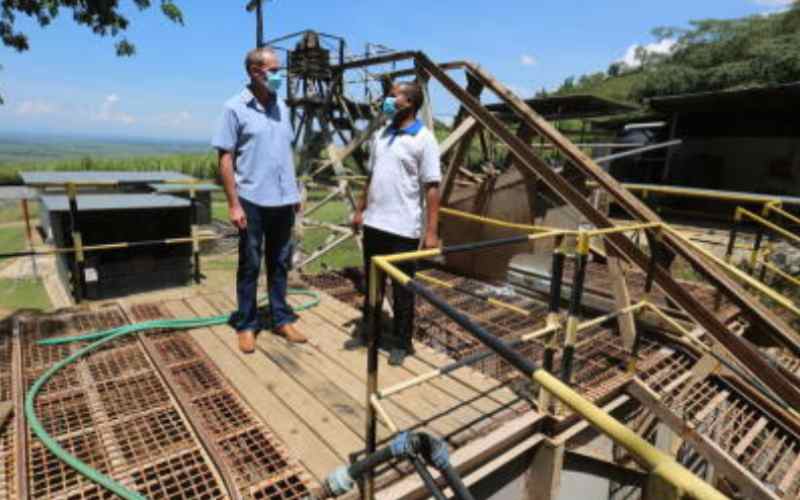 Karebe Gold Mining Limited in Nandi County has welcomed the government's decision to renew its mining licence for 25 years.
The firm, which revived the mine after a 45-year lull, was forced to close operations due to a barrage of court cases.
Karebe Chief Financial Officer Jeremy Froome said they were returning back to business after disruption of operations last year.
"Mining operations take a long time to establish. We've managed to build a steady revenue source from gold streams here. We have built three mines, and we believe we can regularly provide sales and royalties calculated at 5 per cent of revenues on top of other taxes for the next 20 years to 30 years from what we can see underground," Froome told The Sunday Standard at the company's offices in Chemase, yesterday.
The company, founded in 2008 by the new Managing Director David May, has about 300 staff, most of the locals.
"The operations have been ongoing for a number of years, with the first sales made in 2010. We have eventually progressed to a point where we have received a 25-year licence," he added.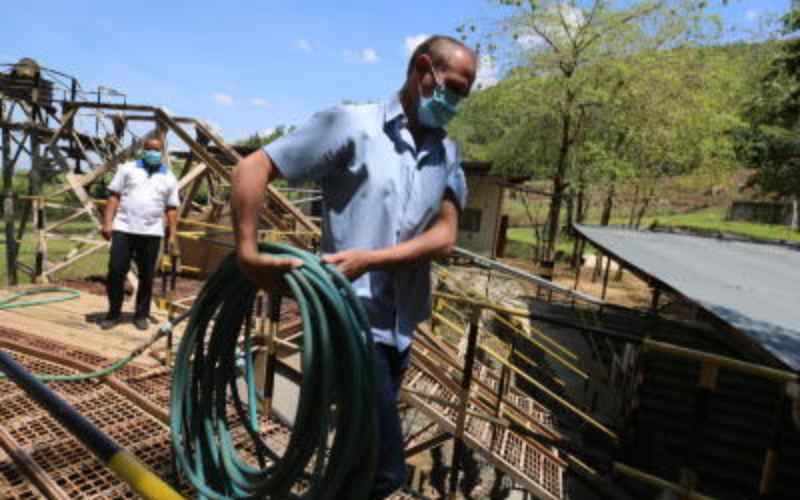 The company has, however, not had it easy after political interference and court cases disrupted operations and led to the loss of jobs.
POLITICAL HARASSMENT
"Unfortunately we had to close operations in February 2020, while we looked for a new site to rebuild. We sought government support and although it has been slow, it has been forthcoming. Now that we have been licensed we have a green light to proceed. Going forward, we look to collaborate with the Ministry of Mining or the county," said May.
Froome noted that Karebe had endured political harassment since 2018 and that it had been in and out of court battling some landowners.
"After the last elections, we started experiencing harassment after some politicians incited landowners to take us to court," he said.
He added: "In particular, we were forced to move out of our principal piece of land, although we were given another 10-year lease renewal. We have bought new land, and we have resumed operations."
Froome noted that the firm engaged the county government to investigate the mining operations and has since issued relevant approvals.
He said despite the growth of Karebe's operations, a land that had been at the centre of court battles had now been invaded by illegal miners and posed a threat to its operations.
"We understand they have been served with a letter to stop the illegal activities. It is unfortunate that they have continued," said Froome.
He urged the government to deal with problems of land ownership and public ownership of resources that affect operations.
He further noted that the company was forced to suspend corporate social responsibility projects in February last year after operations were disrupted.
Karebe has since formed a community development committee to handle projects proposed by residents, like road construction and water provision.