Man fights off bid to desecrate kin graves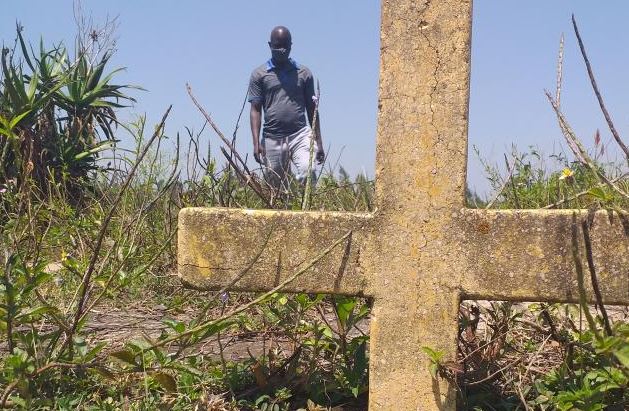 A man has gone to court to stop her sister from making a road on six graves, including that of their parents.
David Karanja and his sister Hannah Njoki are embroiled in protracted legal battle over a nine-acre land within Ngondu farm in Nakuru County.
The land at the centre of the dispute was owned by their father Samuel Kabaiku who died on July 31, 1988, aged 76.
On Monday, Karanja's lawyer Owino Oenga told Justice Rachel Ngetich that Njoki wanted to have a road pass on top of the burial site of six of their family members, including her mother.
In the suit, Karanja accuses Njoki of using fraudulent means to take over administration of the land.
Njoki was issued with letters of administration grant for the property on March 3, 2015, replacing their mother Rahab Wanjiku who died on July 7, 2008.
Kabaiku also owned 11 head of cattle and had an unknown amount of money in KCB and Kenya Post Office bank accounts.
According to Mr Oenga, Njoki disrupted living arrangements at the suit property and is planning to level the six graves.
The lawyer said during survey, Njoki visited the land accompanied by the police and hooligans and destroyed a house and kitchen belonging to a family member.
He wants Njoki's application dated September 30, 2019, to be dismissed, terming it a gross abuse of court process.
In the application, Njoki is seeking to compel Karanja to surrender the original title deed for the property to her.
She claimed that her attempt to divide the land were unsuccessful as she did not possess the original title.
In default, she wants the court to authorise the Registrar of Lands to issue her with a new title.
Njoki claimed her siblings have ganged up against her and her sister Eunice Wambui, and refused to allow equal sharing of the suit land.
She said the siblings claim she and her sister are not entitled to equal share of the property since they are married.
In reply, Oenga said the applicant's grant was obtained fraudulently.
"The applicant has not come to court with clean hands. She has failed in her role as an administrator but has opted to act as a dictator who intends to deny her siblings peace of mind and occupation of the property. The application should be dismissed with cost," he submitted.
The two siblings picked up the battle from their mother and their step-mother Naomi Njeri. The two matriarchs had fought for control of the property from 1991 but settled the matter after signing a consent on November 24, 1997.
Justice Ngetich referred the matter to annexed mediation and asked both parties to agree on the way forward.
She set February 23 as mention date before Deputy Registrar of the High Court to confirm the progress.