British Embassy: What we are doing about Covid-19 cases in Nanyuki military base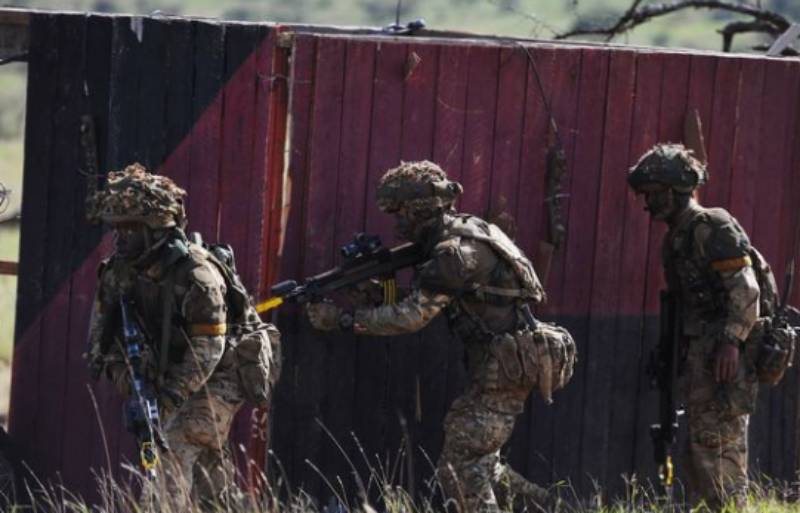 Hours after British Press broke news about Covid-19 infections in British Army Training Unit Kenya (BATUK), British High Commission in Nairobi says the Army has taken measures to contain the situation.
In a statement by the British High Commission on Monday, rigorous measures to reduce the infections in the Nanyuki base had been put in place.
"Our decisive and coordinated action with the County leadership, health authorities and Kenya Defence Forces, along with our rigorous additional containment measures has reduced the impact of this event," it says.
The Embassy confirmed that a number of the personnel on location with a battle group training regiment had tested positive for Covid-19 and have since been placed under isolation.
"As a consequence of the rigorous checks in place we have discovered a small number of cases of Covid-19 amongst the British troops in Nanyuki. These personnel are now in quarantine," the Embassy said.
It added: "We have initiated an 'enhanced isolation' drill to prevent further infections. These troops in isolation are spread throughout the camp, including some in tents, and are undergoing regular checks and will only be released once we are sure they are not infected."
According to the Embassy, last year Covid-19 curtailed their deployment of British troops to BATUK, but was cautiously managing the return of troops for the Ex ASKARI STORM exercises due to commence this month.
Some of the measures saw all troops travelling to Kenya undertake Covid PCR tests.
Also, rigorous protocols above those mandated by the Governments of Kenya and UK were put in place to prevent any outbreak.
And, upon arrival into the country, the troops travel by military transport directly to their barracks where they isolate for six days.
During these six days, the soldiers undergo medical checks daily and have their temperature taken three times a day.
"Anyone found with symptoms would isolate and take a PCR test," the statement reads.
Officials confirmed that they had banned local staff including chefs from the camp for their own safety.