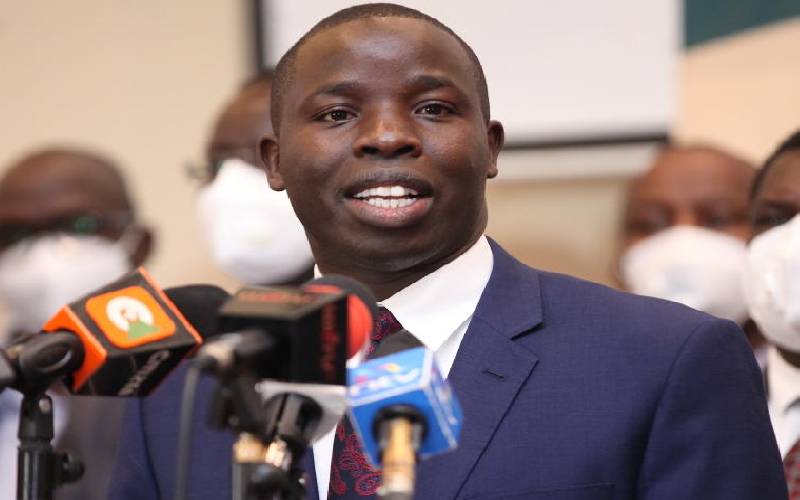 Nandi Governor Stephen Sang has come under fire from legislators who accused him of failing to deliver on his election promises.
The legislators claimed Sang (pictured) had little to show for the over Sh10 billion in devolved funds the county had received over the past three years he has been at the helm.
The rivalry between the county boss and the legislators played out on Thursday when the leaders shared a podium during the burial of a prominent Nandi sugarcane farmer, Benjamin Tai, at Chemase in Tinderet.
Earlier during the requiem mass, some youths accuse the governor of neglecting their needs.
Mosop MP Vincent Tuwei criticised the governor, claiming there was nothing substantive to show for the time he was in office.
"The county government has been receiving devolution funds from the national government which has accumulated to over Sh10 billion since the governor assumed office. There are no completed projects since most of them have stalled at different levels," said Tuwei, amid applause from residents attending the burial.
But Sang dismissed the claims as political, shifting the blame to the national government for delaying the release of devolved funds.
This, he said, had led to poor implementation of the county development initiatives