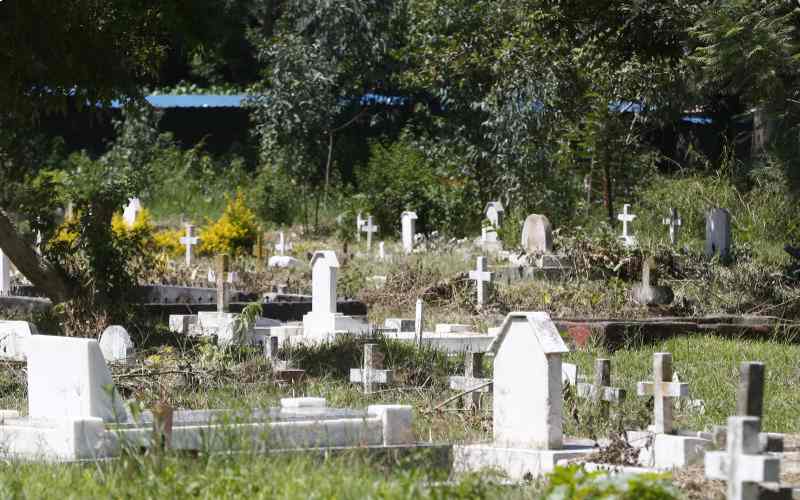 Nakuru County has obtained a court order to dispose of 280-odd bodies of newborns that have filled its mortuaries.
A court in Nakuru on Thursday allowed the county, through the department of health, to dispose the bodies.
Principal Magistrate Yvonne Khatambi issued the orders for disposal of the bodies following an application by senior public health officers based at the Rift Provincial General Hospital.
"Court has carefully considered the application. It is evident that the parents did consent to the hospitals to bury the bodies.
"The court grants order for the bodies of the newborns to be buried as requested," the magistrate said.
Read More
Rachel Mwangi the assistant public health officer requested for the disposal of the unclaimed bodies at the facility.
She informed the court that the morgue within the Provincial General Hospital had had 260 bodies of newborns, adding that they have consent to dispose them of.
She further told the court that they have 26 more bodies of both adults and infants at the county public mortuary, and these too, they needed to dispose of.
Without identification
Some of the bodies have been at the facility for over 6 months. The bodies at the county mortuary, commonly known as Kwa Jack, were presented by police and have been there without identification and no family members made any follow-ups.
"We have 31 bodies at Provincial General Hospital. The victims were at hospital for treatment but passed on and we placed a notice in newspapers. For some, we made calls but relatives declined to pick the bodies," the health officer said.
Another order allowed for disposal of another 26 bodies, 21 being infants and five adults held at the county morgue as they have not been claimed since March 2020.
Florence Basweti, a senior public health officer based at PGH in an affidavit filed in court said the 26 bodies at the county mortuary are in different stages of decomposition, posing a health hazard.
Basweti said they have exhausted all the available government mechanism to trace the next of kin of the deceased without success.
Documents filed in court indicate that the infants' parents had consented to have the facility dispose of the corpses. Several parents cite lack of land for burial and financial constraints.
The court, however, directed the facility to trace next of kin of those who passed on at the facility as it was not clear whether they were any attempts to trace them.