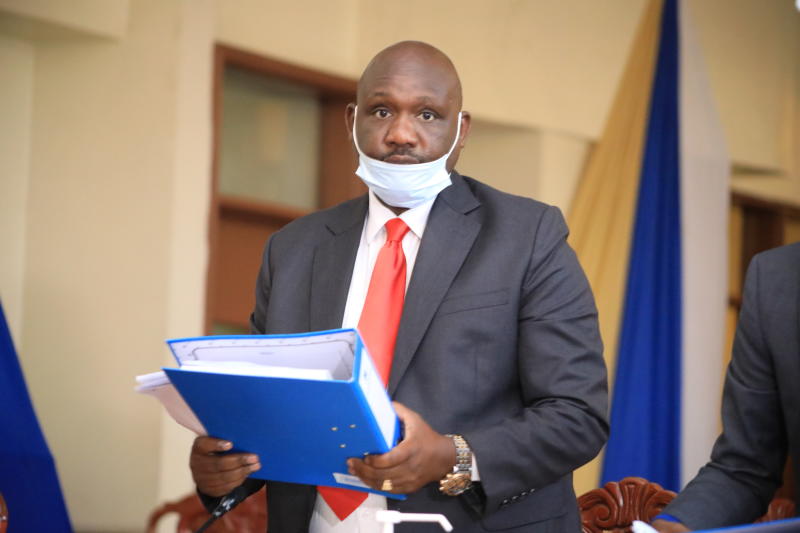 An acute shortage of water and inadequate learning structures are some of the challenges facing schools in Narok County ahead of the January 4, 2021 reopening.
This was evident on Wednesday during a stakeholders meeting convened by Governor Samuel Tunai that brought together stakeholders to discuss the reopening.
Tunai (Picutured) said he will form a technical committee to look into the challenges within the next few weeks after Education Cabinet Secretary George Magoha maintained that schools should resume months after the country recorded its first case of Covid-19 in March.
"A lot has to be done. There is need to equip schools with more classrooms, laboratories and dormitories to ensure social distancing is achieved," said Tunai.
Narok East MP Lemanken Aramat, Woman Representative Soipan Tuya and David Sankok (nominated) expressed their reservations over 'rushed' reopening.
Read More
"Something is terribly wrong in the education sector. Why rush to reopen schools before ensuring all the required Covid-19 protocols are observed? Schools in my county have no water. How will children wash their hands?" posed Aramat.
Commissioner Evans Achoki urged parents to prepare adequately in taking back their children to school, adding that the government is committed to improving infrastructure in schools.