Poor roads mar trade in mango rich valley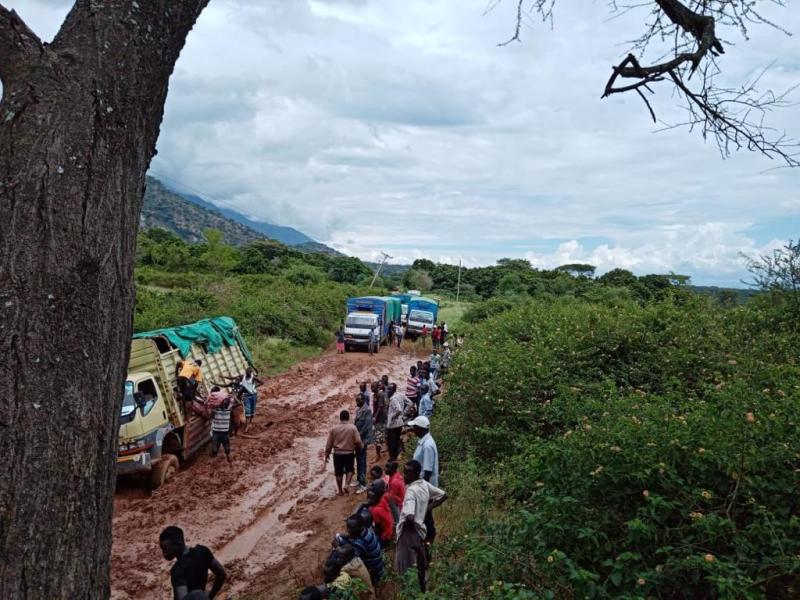 Francis Kemboi is a distraught man. The fragrance of ripe mangoes that are now in plenty in Kerio Valley is not any consolation for his troubles.
Kemboi is among hundreds of mango traders who throng Kerio Valley every harvest season to buy the fruits, which he ferries to as Kisumu, Nairobi and even Tanzania.
For about three weeks now, his business has been derailed by the sorry state of roads leading to the Kerio Valley.
He owns a lorry on which loads up to seven tonnes of mangoes from Tot in the Kerio Valley. He has been in this business for a decade.
"I am in the garage because my lorry developed a mechanical problem due to the bad roads. I will part with Sh25,000 for repairs," Kemboi said.
A fortnight ago, his mangoes worth hundreds of thousands of shillings were spoiled after his lorry spent two days on Tot-Arror-Biretwo road which is almost impassable due to the ongoing rains.
"Kapsowar-Chesoi-Chesongoch road, a bitumen road connecting Kerio Valley with Eldoret town is also in a sorry state, same to Arror-Biretwo road. Several trucks have been stuck for days along the narrow stretch," Kemboi said.
Henry Biwott, also a trader in mangoes, says transport has been a nightmare since September. Traders spend at least Sh2,000 to pull trucks out of the mud.
"Yesterday, I was forced to offload mangoes from my lorry for it to cross Chesogon bridge which was swept away by a landslide in April," he said. "I spent Sh16,000 on repairs."
From mangoes to bananas and to paw paws, Kerio Valley — running through parts of Elgeyo Marakwet, West Pokot and Baringo counties — has attracted fruit traders from as far as Nairobi and Thika, but does not have a single tarmacked road.
Just like the traders, farmers are also counting huge losses as the buyers take long to access their fields.
"A trader who is supposed to buy my hundred nets of mangoes, harvested three days ago, is stuck along Biretwo-Tot road. The mangoes are rotting and I will be forced to throw them away," Willam Kiptoo, a farmer, said.
Bandit attacks
Edna Kanda, another mango farmer says she was forced to sell mangoes at a throw-away price after a trader from Nairobi cancelled his travel plans to the Valley because of bad roads.
The region produces at least 50,000 tonnes of mangoes worth over Sh2 billion annually, according to reports by Elgeyo Marakwet County. At least 10,000 farmers practice mango farming.
The mango business has thrived for decades, despite spells of bandit attacks linked to cattle theft. Since 2000, over 200 lorries are driven to the area to collect mangoes during the harvest season of October to February.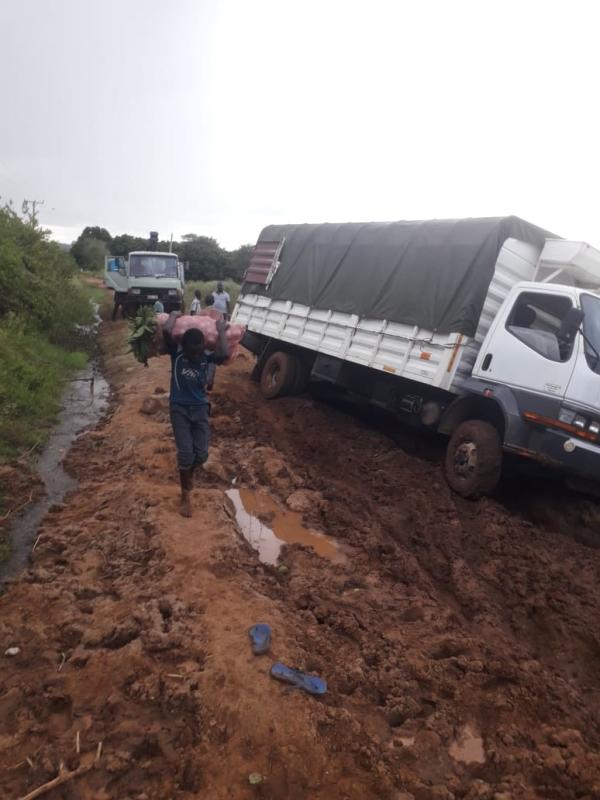 Area MP Kangogo Bowen said: "It is time the government dealt with contractors who do shoddy jobs."
Edwin Seronei, the Elgeyo Marakwet chief officer for agriculture said out of the 50,000 tonnes harvested every season in the valley, about 34,000 tonnes reach the market as others "rot along the bad roads."
He explained that mango production in the region is set to double in the next two years after the county launched three irrigation schemes of Chugor/Kaptora, Kipchukuku and Chepuser/Kapkobil, with support from the World Bank.
Two state agencies under the ministry of transport — Kenya National Highways Authority (KeNHA) and Kenya Rural Roads Authority (KeRRA) — were yesterday non-committal on whether the Biretwo-Tot road, that links the Kerio Valley to Eldoret town, would be upgraded soon.
Cheruiyot Mutai, the Elgeyo Marakwet KeRRA director said the authority submitted a proposal for tarmacking of the road to the transport ministry last year.
"We used to maintain the road and I am not sure whether the proposal has been approved," he said.
Franklin Kipyator, the North Rift KeNHA regional director, said the Biretwo-Tot was listed for upgrading "but we are still waiting for approval from the ministry."