Kenya to remember Nagoya Protocol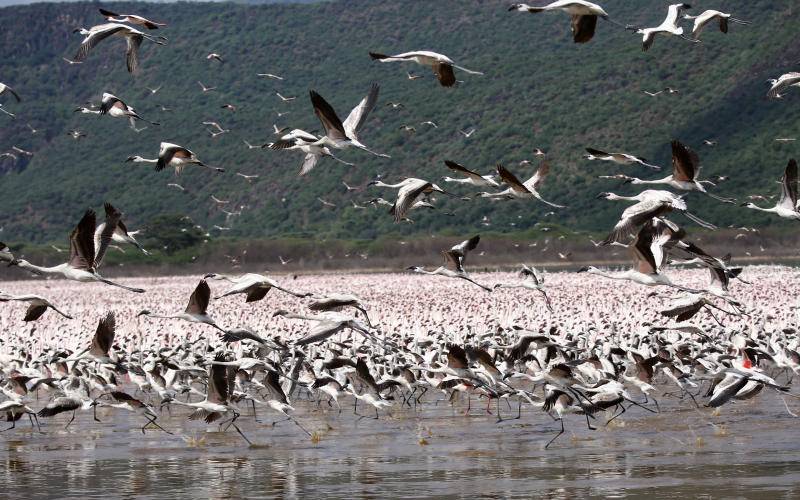 The stage has been set for talks on how the country can unlock its business potential for genetic resources as the world marks the tenth anniversary of the Nagoya Protocol.
The anniversary will be marked from today through to November 7 at lake Bogoria National Reserve in Baringo County.
Nagoya Protocol is a global agreement that implements the benefit-sharing of genetic resources for biotechnology research and development.
The event will also see the launch of Lake Bogoria National Reserve Management Scheme.
Lake Bogoria, is an alkaline lake famed for its flamingos. It is a model of the benefit-sharing plan developed in line with principals of the Nagoya Protocol on access and share benefits.
The lake contains an unusual collection of micro-organisms from which enzymes have been produced for use in antibiotics and the multi-million-dollar global biotech industry.
"The celebrations will mark the successful implementation of Nagoya protocol, where communities benefit from the fair and equitable sharing of these benefits," said James Kimaru, a senior warden at Lake Bogoria.
"It is a good thing that residents have been benefiting from the 10 per cent revenues that are derived from Lake Bogoria."
Baringo County Director for Tourism Evans Kandie said the celebrations will include high-level presentations and exhibitions on selected Benefit Sharing projects.
"The event will showcase several models that have been implemented through the Nagoya protocol," Mr Kandie said. Tourism and Wildlife Cabinet Secretary Najib Balala is expected to officiate the event on November 5.
Kenya ratified the Nagoya protocol on May 1 2014. The Protocol was created in Nagoya, Japan, in October 2010.