Rift lakes to swell further as short rains begin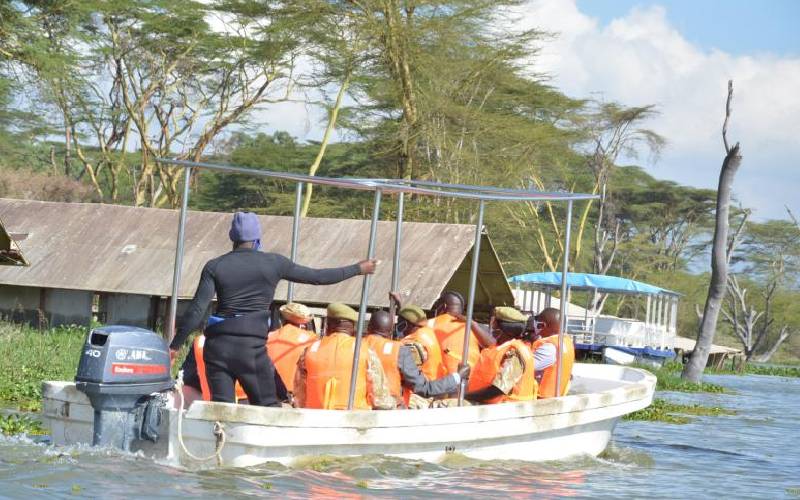 The Kenya Meteorological Department (KMD) has urged families around the flooded lakes in Rift Valley to move to safer ground as the short rains begin.
The department yesterday warned that the lakes' water levels could rise further in the coming days.
In recent months, water levels at Lakes Naivasha, Elementaita, Bogoria, Baringo and Turkana have risen sharply, flooding farms and displacing hundreds of families.
According to Meteorological Department Director Stella Aura, the short rains will continue until the end of October. "With the short rains we expect the lake levels to rise further and the concerned department should put in place mitigation measures to assist affected families," she said.
She noted that it would take more than a year for the lakes to return to their normal levels.
Speaking during a consultative meeting on the rising lakes, Ms Aura attributed the phenomena to ongoing rains in parts of Western and the lake's catchment.
She said since November last year, the catchment areas of the lakes had recorded continuous rains, leading to flooding and displacement of families. "The lakes have risen slowly, but it will take months for the levels to rescind and hence the need to support the affected families," she said.
Nakuru Governor Lee Kinyanjui expressed concern over the health of families in Kihoto and Mwariki estates in Naivasha and Nakuru towns respectively.
He said latrines in the two informal estates were destroyed by floods, raising the risk of water-borne diseases.