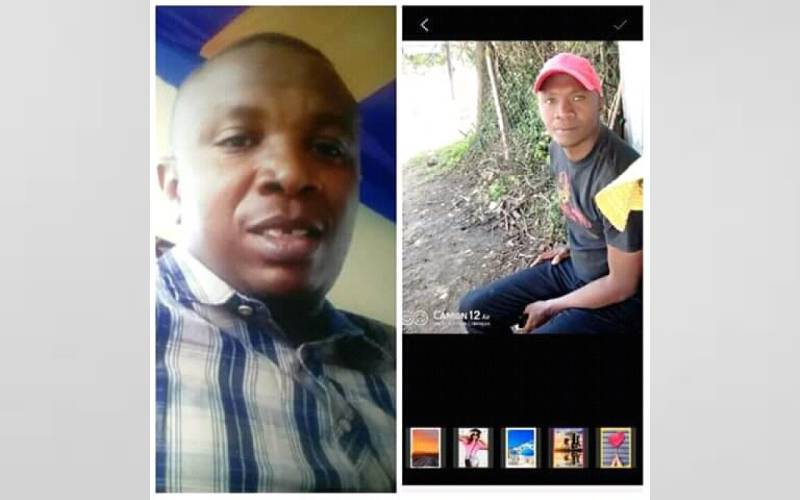 Details of two brothers who went missing in Nakuru town three weeks ago remain scanty as detectives intensify their search.
Joseph Macharia, 39, and his brother Moses Kamau, 37, went missing on September 21.
Nakuru County police commander Stanley Kilonzi said apart from mobile phone signals, there was nothing much to reveal their whereabouts before they went missing. "We are yet to come up with a comprehensive report on the movement of the two. But investigations are ongoing," Kilonzi said.
Last week, detectives from the Directorate of Criminal Investigations revealed that signals from their mobile phones were last located within Nakuru Golf Club.
Investigations reveal that Kamau's mobile phone was switched off at around 1.29pm. Macharia's went off a few minutes later.
Read More
"We cannot establish whether they are the ones who had the phones. We have intensified the search," Kilonzi said.
On Friday, detectives informed the family that the two brothers took a meal at Shemeji Hotel in Nakuru town before they disappeared.
"We visited the hotel with the police," Grace Njoki, the missing brothers' aunt, said.
Family and friends have been combing the Menengai Crater and Nakuru Golf Club area in a desperate search for the two. They have also visited various hospitals and mortuaries within Nakuru.
Macharia was a teacher at Kijabe Girls in Kiambu County while his younger brother operated an electronics shop at Pinkam Building in Nakuru town.