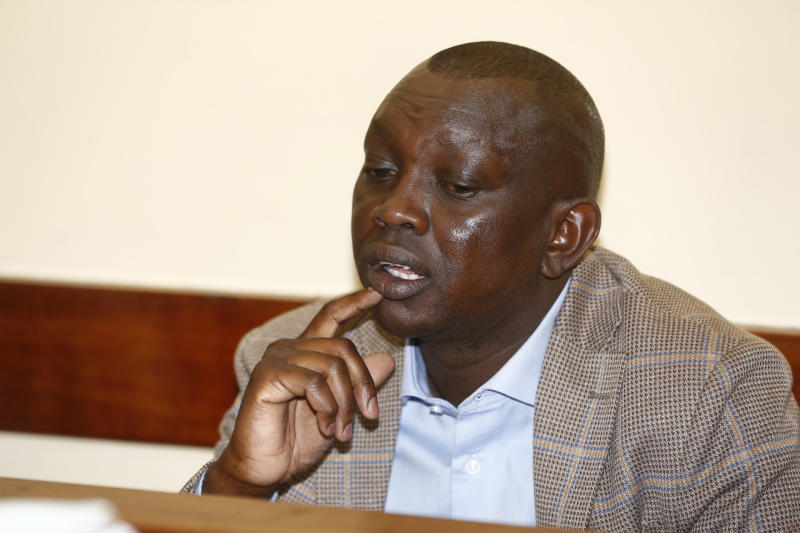 A Nakuru law court has ordered the Inspector General of Police (IG) Hillary Mutyambai to reinstate the security for Kapseret Member of Parliament Oscar Sudi.
Senior Resident Magistrate Isaac Orenge ruled that the IG illegally and unconstitutionally withdrew the security of MP Sudi.
He ruled that the MP was entitled to security as per the law.
"I hereby order the IG or anyone of his subordinate to reinstate the bodyguard for the accused (Sudi) person forthwith," ruled Mr Orenge.
Read More
The magistrate said that the fact that the accused is facing a charge didn't qualify the withdrawal as he is to be presumed innocent unless his case is determined and he is found guilty of the charges.
"The security can only be withdrawn if the accused is in breach of peace, abuses the privilege of the security or he relocates to another county. As at now, nothing has been proven since he is still an accused person."
Mr Orenge who noted that Sudi's security was withdrawn after his arraignment over hate speech and indecent conduct, said the withdrawal was illegal.
He said that it was unconstitutional for the IG to order the withdrawal of the security of the lawmaker who is still under the policy of protection of the VIPs.
The magistrate noted that the withdrawal was not communicated to Sudi and he was not given a reason for the same.
He added that even the prosecution was not notified that the security has been withdrawn as Senior Assistant Director of Public Prosecution Daniel Karuri was clueless.
He said that the accused was not given a chance or a hearing to defend his entitlement to the security.
"The accused wasn't accorded a hearing and the treatment he was subjected to was unfair and unjustified. He was prejudged and this must not stand," he ruled adding that no man should be condemned unheard.
The ruling was made on Wednesday after Sudi pleaded with court in an application to order the reinstatement of his personal security.
Sudi moved to court on Tuesday to have his personal security reinstated after the government withdrew it once he was charged with hate speech and offensive conduct.
Through his lawyer Kipkoech Ng'etich, he said that the withdrawal was unfair and unjustified.