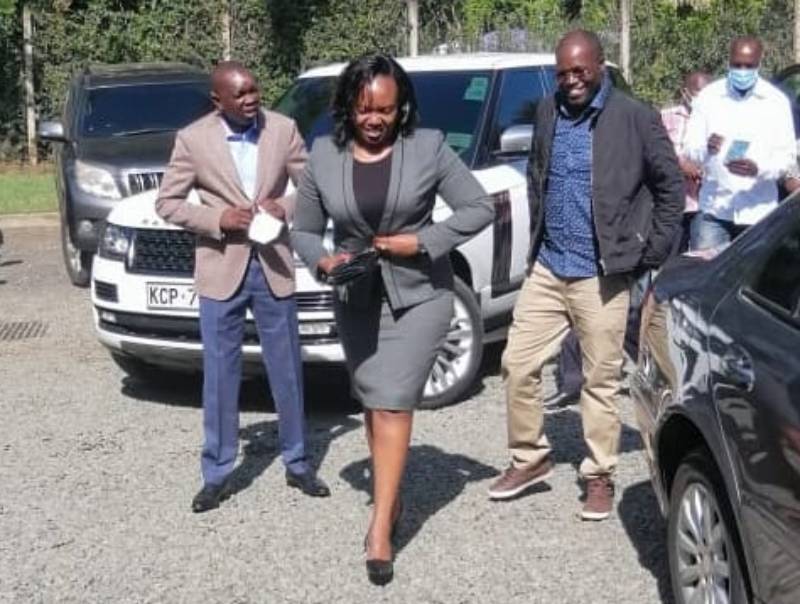 Kapseret Member of Parliament Oscar Sudi is currently at a Nakuru Court awaiting to be charged with three counts of hate speech and offensive conduct.
The legislator was released on a Sh500,000 cash bail or a Sh1 million personal bond last Friday after successfully appealed against a decision by the lower court in Nakuru to detain him for seven more days.
Sudi arrived in court this morning accompanied by his lawyers and a section of Members of Parliament from the Rift Valley region.
According to a charge sheet seen by the Standard Digital, Sudi is accused of hate speech contrary to section 13(1)(a) read with section (2) of the National Cohesion and Integration Commission (NCIC) Act.
He is accused of using threatening words on social media at an unknown place and on YouTube on September 7, 2020.
The third count is that of offensive conduct committed on the same date at an unknown place within the Republic of Kenya.
Arrest
The MP was arrested two days after he held a demonstration in Eldoret town streets stating that he will continue to advocate for a just society despite calls to him to apologise for disrespecting the First Family.
"No one will silence us. You do not see me addressing anything just for the sake of it. We have the freedom of expression in the Constitution and no one should intimidate us," he said.
Sudi had earlier taken to social media to dare police to arrest him over the remarks.
But he reportedly sneaked out of his home in the company of a police officer from the presidential escort team after police officers tried to arrest him at night.
Three police guards attached to Deputy President William Ruto have been questioned on their role in the escape of MP Sudi from his house when the police raided with the intention of arresting him.
The officers — a chief inspector and two constables — are attached to the elite Presidential Escort Unit which guards the president, his deputy and their families.
They were summoned to police headquarters where they faced a panel of their colleagues. Officials aware of the developments said they were asked to explain why and how they were in the compound of Sudi last Friday night when a team of officers arrived there to arrest him.