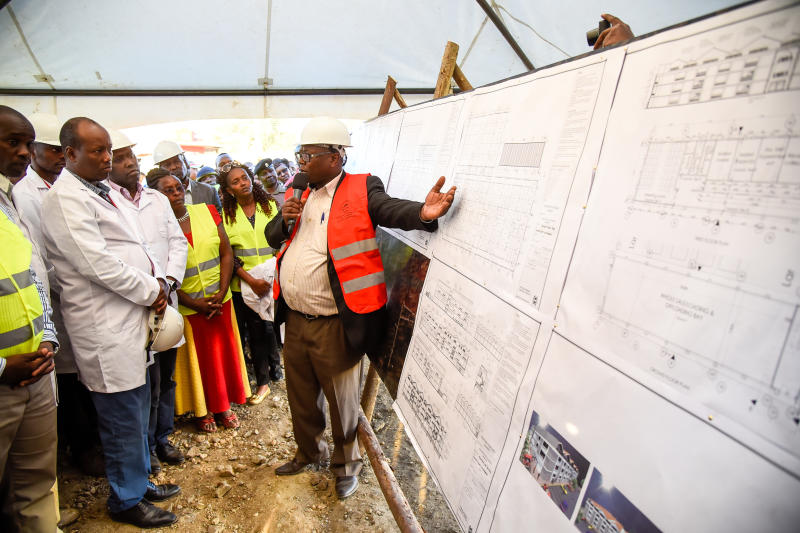 The debate on protracted revenue sharing formula continued to generate more heat than light with Nakuru Governor Lee Kinyanjui saying that all eyes were on Senate to resolve the impasse.
Kinyanjui was quick to add that he fully supported the 'one man one vote one shilling' formula that had split the Senate into two groups.
Already the Council of Governors has issued a directive to counties to suspend some of their services due to failure by the exchequer to release funds to pay salaries.
Some governors have moved in to implement this directive. Kinyanjui has said that his cabinet will be meeting on Friday to plan for the way forward.
Read More
But speaking on Thursday in Naivasha during a visit on various development projects, Kinyanjui said that he supported the County Allocation of Revenue Bill in its current form.
He noted that for years, some regions with lesser population had benefited from billions of shillings at the expense of other counties with higher population.
"We fully back the one man one vote one shilling formula as this will help counties with high population offer better services to the electorate," he said.
The Governor noted that Nakuru had the largest road network with over 8,200km but they could not be able to manage them due to the lower budgetary allocation.
"It doesn't matter how long senate will take to resolve this impasse but all that we want is economic justice as our future depends on this formula," he said.
He at the same time revisited the ongoing hate-speech utterances by some politicians noting that this was not auguring well for the country.
"We all have divergent views and there is no need to abuse our parents and perceived enemies in the name of politics," said Kinyanjui.