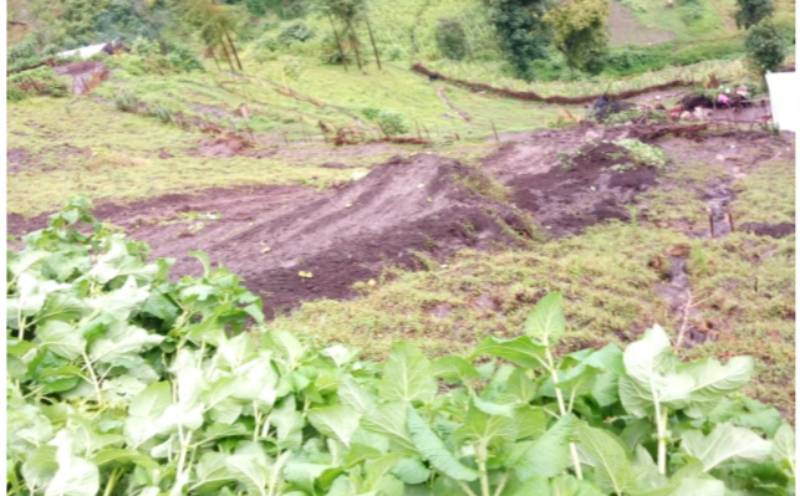 A man and his wife have been killed after they were buried alive by a mudslide that occurred at Kapsigot village in Marakwet West sub county.
The victims identified as Paul Kemboi, 42, and his wife Monica Cheruto, 38, were inside their house when the tragedy struck following an afternoon heavy downpour.
Area OCPD Vincent Kitili said the family were alone when their mud-walled house caved in on them.
"When police responded to the distress calls, the public had already pulled the duo out of the rubble but unfortunately they died as they were being taken to Kapcherop health center," said the OCPD.
Read More
Mr Kitili noted that the landslide occurred upstream sending raging deluge down which unfortunately swept the family.
"I am imploring the public living along the landslide prone areas to move to higher safer ground because the ongoing heavy rains might cause more havoc," he urged.
The OCPD said the bodies of the duo have been taken to Kitale county Referral Hospital.