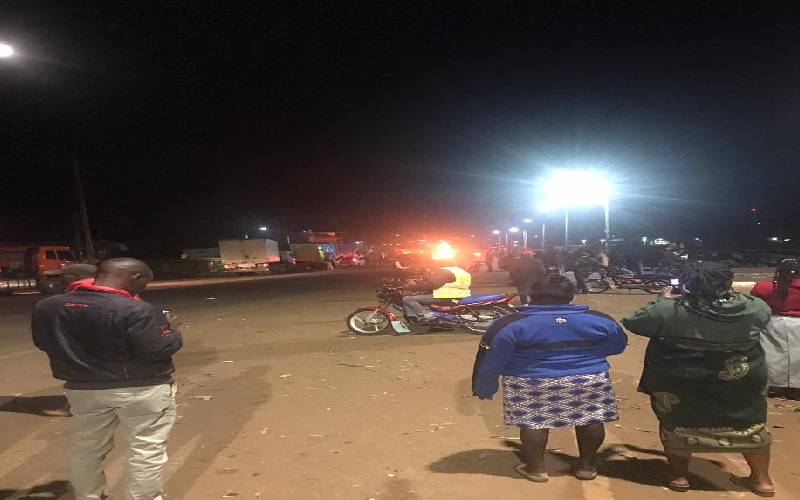 Police officers on Friday night shot and killed a man as they tried to disperse a rowdy crowd which had threatened to lynch a suspect at Kapsoit trading centre in Ainamoi, Kericho county.
Patrick Korir, 26, was among a crowd that wanted to lynch a prime suspect behind the murder of an M-Pesa agent at the trading centre two weeks ago when he was hit and killed by police stray bullet.
The residents had lit bonfires and barricaded the Kericho-Kisumu highway.
Anti-riot police sent to the scene to disperse the rioters' lobbed teargas and shot in the air.
Read More
Kericho County Police Commander Silas Gichunge said he had dispatched the Kapsoit police boss to the scene and was waiting for a comprehensive report over the incident.
He, however, faulted the residents for attempting to obstruct the police from conducting their duty.
"If police officers have arrested a suspect why should the people riot. There is no reason at all," said Gichunge.
Kapsoit MCA Paul Chirchir nonetheless demanded the arrest of the police officer behind the shooting.
"Police officers must understand that their role is to protect lives. The deceased did not deserve to die," he said.