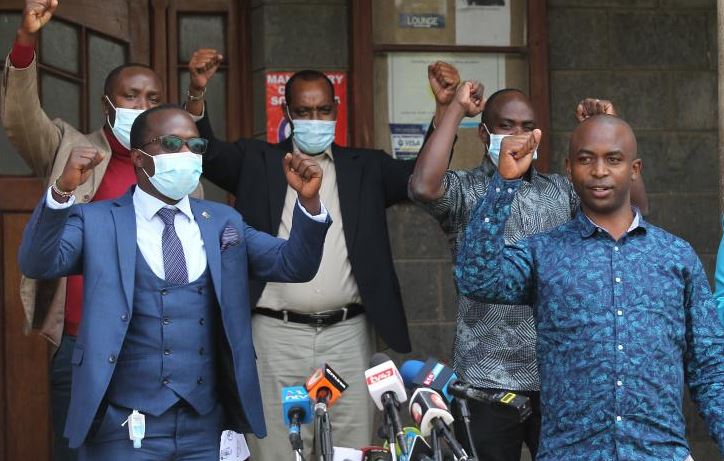 Kenya Union of Clinical Officers (KUCO) has asked the 47 counties to build health centres specifically for nursing healthcare workers who contract Covid-19.
Peterson Wachira, the KUCO chair, regretted that front-line healthcare employees who were infected had difficulties getting quality services.
"With better management, they will also offer quality healthcare to the general public," said Wachira.
The reactionary claim was in reference to a case where a clinical officer from Gilgil was "neglected" at Rift Valley Provincial General Hospital, a facility with a wing set for management of Covid-19 positive health workers. "It is so humiliating to subject a clinical officer to long wait in the queue," he posed.
Head of the provincial hospital Dr Joseph Mburu downplayed the "neglect" claim, saying the clinician failed to provide details of his medical card and pay Sh6,000 for a scan.
Read More
"There was no delay in provision of services. The patient, just like any other, was expected to follow procedure," said Mburu.
Health executive Kariuki Gichuki said the clinicians' PGH wing also handled commoners due to low cases of corona in health workers.