Trouble at counties' border over land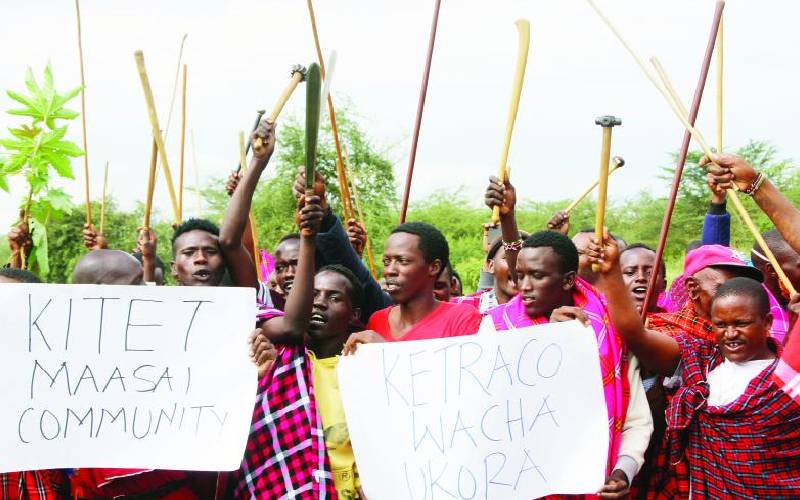 Trouble is brewing at Ewuaso on the Narok-Nakuru-Kajiado border over a piece of land said to be owned by the Maasai community but now being claimed by individuals.
Hundreds of families living on the property are up in arms over alleged grabbing of their ancestral land by people claiming to have been allocated the land by the government.
The residents, calling themselves Kitet Maasai Community, fear a possible eviction from the 4,500 acres.
Trouble over the land began during the second phase of Kenya Electricity Transmission Company's (Ketraco) wayleave compensation.
To the shock of the 940 families who were already compensated for property and homes in 2018, Ketraco has now said land compensation will be paid to seven other individual claimants.
Documents seen by The Standard show that residents signed letters of compensation for buildings and other structures on July 6, 2018, and money was paid to their respective accounts.
The documents have since gone missing from government offices.
While the seven individuals registered as Kedong Ngombe Ranch Limited claim to have been allocated the land in 1998, the company was registered in 2002 and the title processed in 2019.
None of the individuals wanted to comment on the matter, only referring The Standard to the Ministry of Land offices.
Kajiado County Executive Committee member in charge of land and physical planning Hamilton Parseina termed the dispute a classic example of historical injustice.