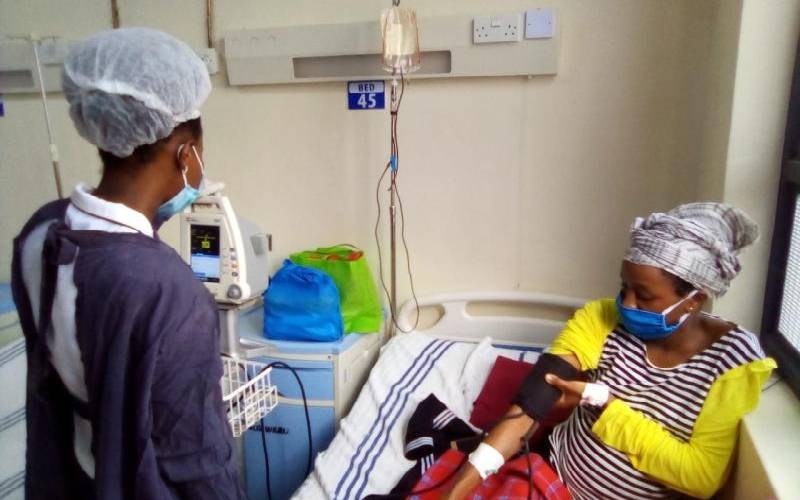 On June 9, 2020, Betty Kiplagat, a first time mother at 26, had a safe delivery and was elated as she held her bundle of joy.
Sadly, as she cuddled her baby at Chemolingot Hospital in Baringo, the mother begun bleeding excessively and became unconscious.
She was referred to the Rift Valley Provincial General Hospital maternity wing, in Nakuru located about 160 kilometres away for blood transfusion.
On arrival, she was taken to theatre, but she would later succumb to excessive bleeding the following day; sadly, her baby also died.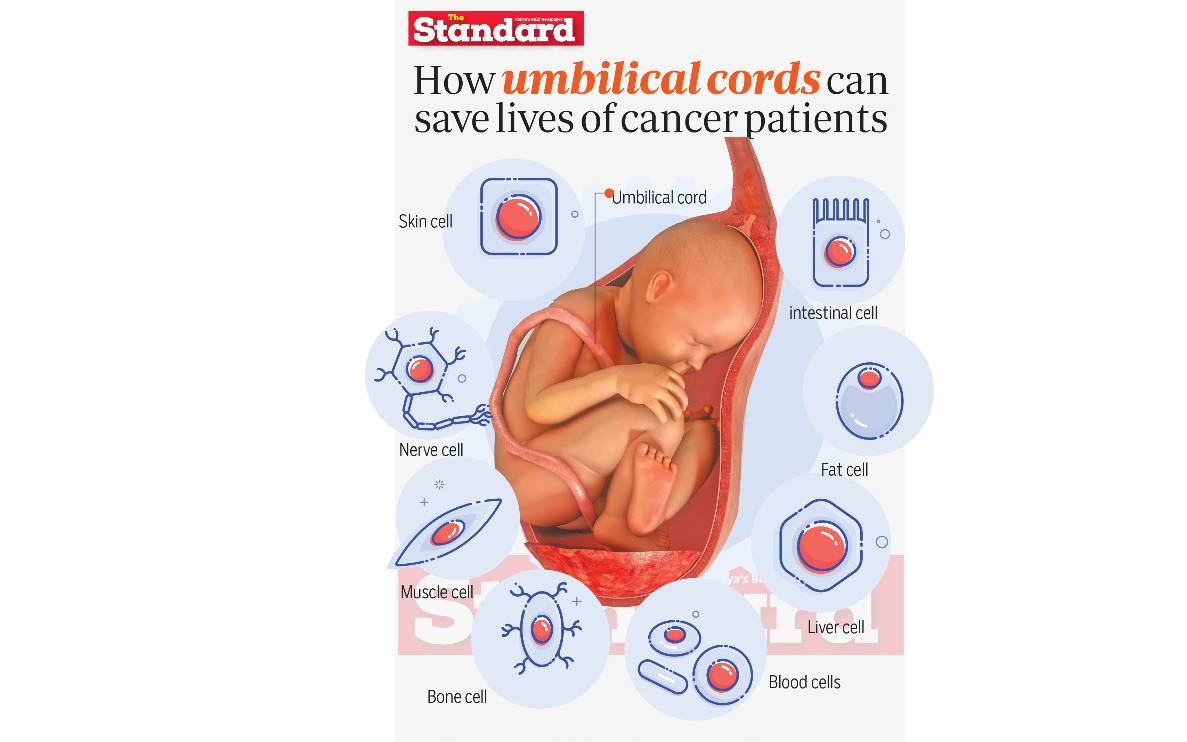 Read More
Medical reports
A nurse at the Margaret Kenyatta Mother Baby Wing, who requested anonymity because she is not allowed to speak to media said Betty died due to severe bleeding.
"It took long for the mother to undergo transfusion, her life could have been saved if she got blood on time," said the nurse.
Postpartum haemorrhage (severe bleeding) is the major cause of maternal death in the country and globally, according to medical reports.
Betty is an example of hundreds of women struggling to get blood, as Kenya Blood Transfusion Services (KNBTS) banks run dry, with the majority of donors keeping off donation centres, in fear of contracting Covid-19.
Shortage of blood has forced healthcare workers at the Rift Valley Provincial General Hospital, to establish a blood bank to save lives of patients, more so those seeking maternal services.
Patrick Njuguna, a laboratory scientist at the facility is among medics who have volunteered to donate blood to save lives of mothers. Njuguna, also a haemovigilance officer with training on blood donation, screening and transfusion was inspired two months prior, after witnessing a 25-year-old mother die due to bleeding.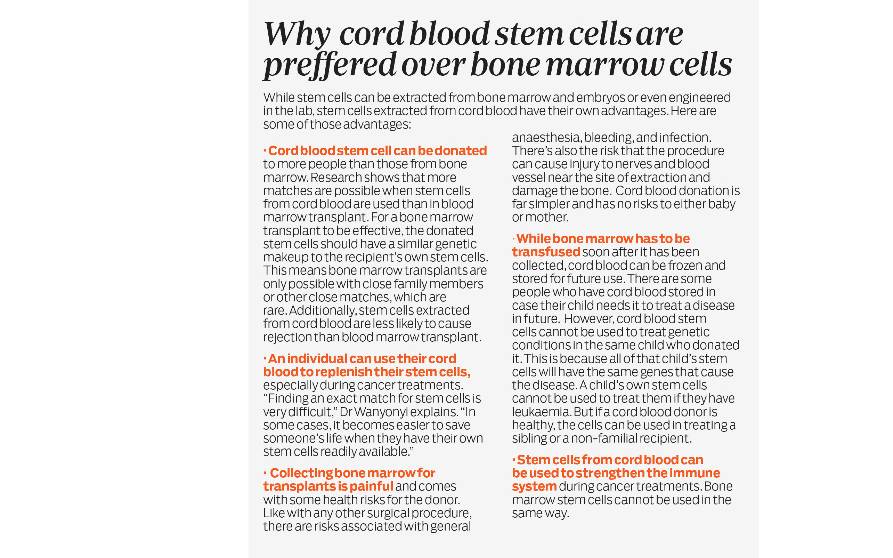 The first time mother was a referral and, in need of blood group 0 Negative.
"A picture of this woman, who arrived at the facility at night unconscious in dire need of blood is still fresh in my mind. I searched for blood across the country unsuccessfully. She, unfortunately, succumbed to severe bleeding, and her baby too due to distress," said Njuguna.
Monthly consumption at the facility is between 700 and 1,200 pints, with about 200 and 400 pints at the maternity wing.
Hospital records further note that at least 20 mothers undergo blood transfusion daily among them; about five are post-delivery, abortion and other pregnancy-related complications.
"Most of the maternal deaths are as a result of excessive bleeding, an issue we are managing through voluntary donation among our staff," said the hospital boss Dr Joseph Mburu.
Mary Wanjiku, 35 weeks pregnant, from Rongai Sub-county, was admitted at the hospital where she took three days to undergo transfusion due to shortage of blood.
Medical records indicate she was admitted at the hospital on July 17, and got transfused on July 23 through a family donor.
"I have been getting weaker and weaker at the hospital, with acute headache, yet, there was no blood. Luckily, my mother-in-law came in handy to donate blood for me," said Wanjiku.
The Standard visited the mother of two at the hospital and established she was distressed about her safety during birth.
She also complained of abdominal pains, dizziness and general body weakness.
"This is my first time to undergo transfusion. Will I have enough blood by the time I give birth and how safe will my baby be?" she posed. Lucy Nyamabu, 35 weeks pregnant was also undergoing transfusion after she was observed to have low blood levels.
The 28-year-old was admitted at the hospital on July 19, and was found to have blood levels of 7.3.
"I was worried about my fate and that of my baby as doctors worked round the clock to source for blood. I am however happy and hopeful that I will have adequate blood for a smooth delivery," she said.
Doctors at the hospital are monitoring her haemoglobin levels, in preparation for delivery.
Viola Cheruiyot from Ngata Estate spent sleepless nights during her pregnancy after she was told she had low blood levels. The 26-year-old had been booked for a Caesarean Section to deliver her fourth child but was advised to look for blood before delivery, as she would undergo transfusion.
She said it proved almost impossible to get a B Positive donor. She delivered on June 19, 2020.
Appeal for blood
"Relatives came in handy, but there was incompatibilities. I, therefore, took to social media to appeal for blood, and fortunately, I got a donor, who did not charge me," she said.
Reports by Ministry of Health reveal that an estimated 6,300 women die each year during pregnancy and childbirth. According to WHO, Kenya is among 10 countries that comprised 58 per cent of the global maternal deaths in 2013.
The Ministry of Health CAS Rashid Aman admitted the country is experiencing shortage of blood, an issue being addressed to avert deaths and health-related complications.
Aman attributed the shortage to Covid-19 pandemic that has caused fear among donors in visiting donation centres. The CAS also said leadership wrangles at KNBTS have affected blood donation drive.
"We do not want anyone to die due to lack of blood. The Ministry is, therefore, strengthening the ability to run blood transfusion drives," he said.
Health reports reveal that the country requires 1,275 pints of blood daily, and would collect 450 pints, volume that has dropped to 250 pints.
In September last year, the US President's Emergency Plan for AIDS Relief (PEPFAR) funding programme to the country came to an end. PEPFAR was allocating Sh2b annually for blood donation programme.
Senior Resident in Obstetrics and Gynaecology, Dr Khadija Mbeneka Ali based at Moi Teaching and Referral Hospital said postpartum haemorrhage is the major cause of maternal death in the country and globally.