Claims of abortion, rape, rock police unit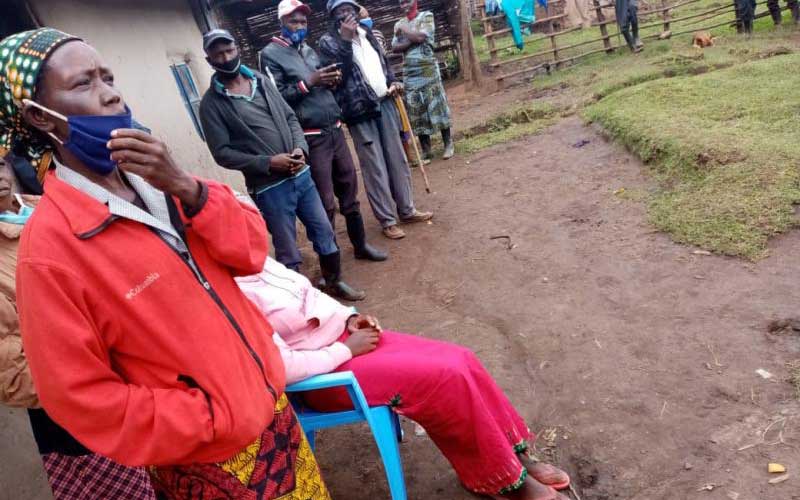 Police in Kuresoi North say they are investigating an officer suspected of impregnating a 17-year-old girl and helping her procure an abortion.
Nakuru County Police Commander Stanley Kilonzi said yesterday they are investigating claims that the policeman organised for an abortion with a private medical practitioner after the girl realised she was four months pregnant.
The girl's parents told the police that the officer requested to meet their daughter at Choronok dispensary on July 4, claiming they needed to talk.
However, at the dispensary, the girl claims that she did not meet the officer but that he had organised with a private medical practitioner to take her to a private clinic at Sirikwa trading centre, where the pregnancy was terminated.
"I was given some drugs at the private clinic, and in about one hour, I developed abdominal pains and began bleeding," she said.
Clinic visit
She claims that the same evening, the officer visited her at the clinic and asked her not to reveal to her family that she had been pregnant and had procured an abortion.
Further, the girl claims that the policeman escorted her to her elder sister's home, about five kilometres away from the trading centre, where she was meant to recover from the procedure.
However, at the home she is said to have developed complications. Her sister informed her parents who came in with the police and took her to Molo Hospital on July 5, where she was admitted for five days.
According to the mother, the girl had been reported missing after she left their home on July 4, without informing anybody.
Health records seen by The Standard indicate that the girl was discharged from the hospital on Thursday, July 9.
Police visited the girl's home on July 11.
The case was reported and booked at Kuresoi Police Station under OB number 22/5/7/2020.
Police denied claims of a cover-up, saying investigations were going on to verify the claims.
Kilonzi promised to take action against the police officer once investigations are complete. He said the officer could face charges of defilement and procuring an abortion.
"We are not protecting anyone; once we are done with investigations, he shall be arrested and arraigned," said Kilonzi.