County puts in mitigations measures against cholera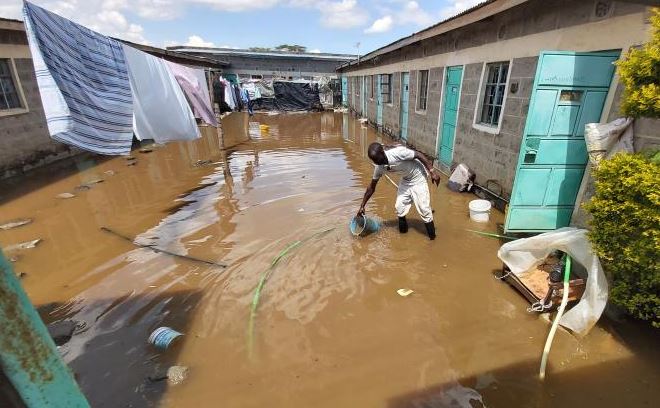 The county government has begun treating shallow wells in Kihoto estate, Naivasha, following an outbreak of cholera.
This comes as an estate flooded by water from Lake Naivasha was marked a cholera hot spot, with tens of its latrines submerged.
For the last one month, more than 4,000 families have been forced to relocate from the estate.
Health Chief Officer Samuel King'ori, said majority of the residents relied on the shallow wells, putting their lives at risk.
He noted that the county moved in to treat the wells to avoid an imminent disease outbreak. "Apart from treating the wells, the Naivasha Water Company has moved in to supply clean water to the estate and we are putting other mitigation measures in place to avoid cholera outbreak," he said.
Mr King'ori added that various estates bordering Lakes Naivasha and Nakuru had been flooded due to heavy rains. "Majority of the latrines in this estate are constructed next to the shallow wells, leading to contamination of water consumed by residents, and hence the need to treat them," King'ori said.
At the same time, the chief officer in charge of disaster management Ann Njenga and officers from the Department of Health were on the ground to assess the situation.
BBI purge begins
Pro-handshake MPs have been instructed to vote out committee chairpersons to enable smooth sailing of the reforms document.