Rights group demands justice for shot medic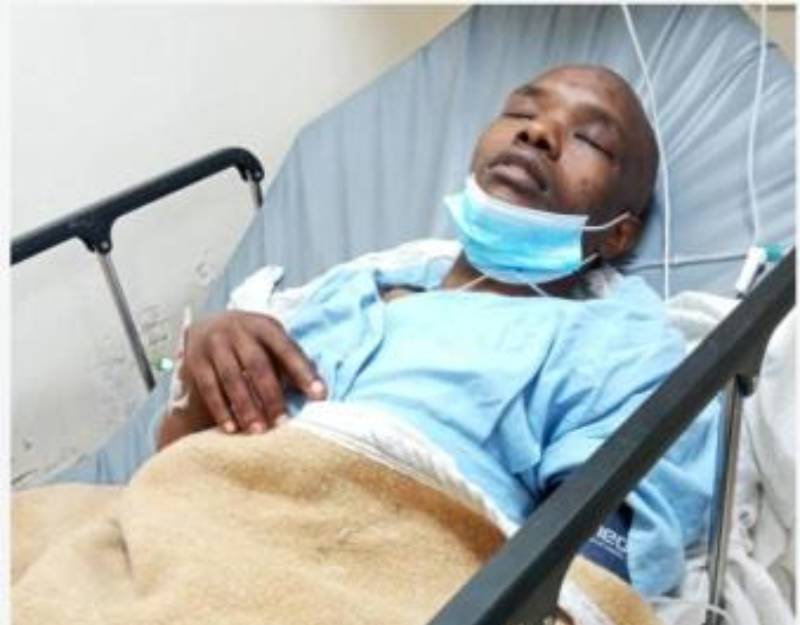 The Kenya National Commission on Human Rights (KNCHR) has picked up the case of a clinical officer said to have been shot by officers enforcing night movement restrictions.
Hillary Kirui, 31, is admitted to Tenwek Mission Hospital, where he works, after he was shot in the leg by police on patrol. He was on his way home from work on Wednesday evening.
Jacqueline Ingutia, the KNCHR director in charge of Western Kenya region, petitioned the National Police Service to promptly investigate the shooting and take action against the officer responsible.
"The commission is following up on the matter with necessary agencies to ensure the police officer is held accountable for his actions," said Ms Ingutia.
"The clinical officer is a listed essential service provider by virtue of his profession, and it behooves the police officer to check the facts before the shooting," she said. Felicia Nafula, the Bureti OCPD, promised to find the officer involved in the shooting.
"We are not going to leave any one stone unturned. If the police officer who was involved in the shooting will be found culpable, the law will definitely take its course," she said.
On Thursday, Ms Nafula said the medic was hit by a stray bullet when police fired in the air to disperse a group of rowdy Cheborgei youth, who were defying orders to go home after the onset of the dusk to dawn curfew imposed to curb the spread of Covid-19.
"The officers from Cheborgei police station were enforcing the curfew orders at Cheborgei shopping centre when they came across rowdy youths who began throwing stones at them," said the OCPD.
She claimed one police officer's leg was injured after he was hit by a stone hurled by one of the youths.
Sharon Cheptoo, a sister to Kirui's, however said the family was home at 7:10pm when they heard the clinical officer screaming for help after he was hit by the bullet.
"We immediately rushed to the scene and found my brother on the ground, writhing in pain. We took him to Litein Mission Hospital before he was transferred to the Tenwek hospital," she said.
Ms Cheptoo said contrary to police reports, her brother was not idling around when he was shot but had just alighted from a vehicle that had dropped him home from his work station at Tenwek Mission Hospital.