Task force: Make Narok land public to stop bloody clashes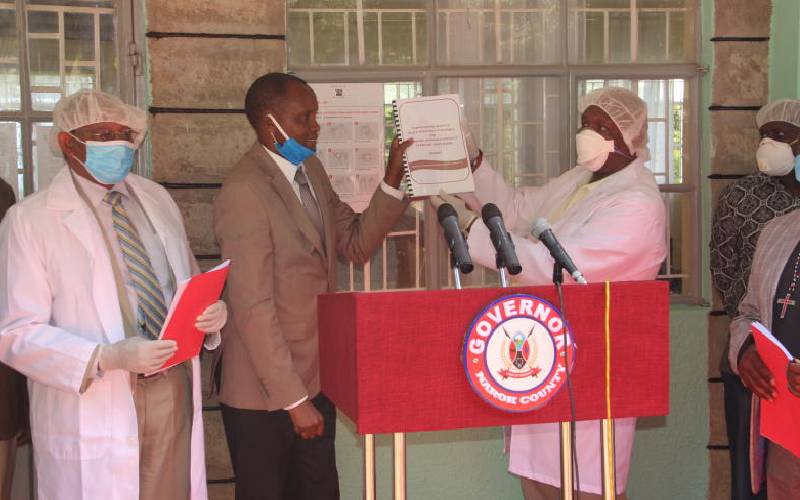 A 30-acre piece of land that has caused bloody inter-clan conflicts in Trans Mara should be used for public utilities, a taskforce has recommended.
The taskforce on Trans Mara Conflict has recommended that the parcel be converted into public land to curb the perennial clashes.
While handing over its report to Governor Samuel Tunai and County Commissioner Samuel Kimiti yesterday, the team said shared public utilities will bring peace between warring factions fighting over the land.
The six-member taskforce, led by Narok Pastor's Fellowship Association Chairman Bishop Peter Nakola, also recommended that 1,200 title deeds be given to one clan which had not been issued with the land documents since the Nkararo Adjudication Section was declared about 20 years ago.
Bloody fights
"After months of fact-finding, we found that that the perennial skirmishes between the Siria and Uasin Gishu clans of the Maasai community revolved around land boundary. There are six different boundaries of the same area," Bishop Nakola said.
The report traces the skirmishes between the clans to 1976 when the Nkararo/Enoosoen Land Adjudication Section was declared.
The land has led to animosity between the two clans which have engaged in bloody fights using bows and arrows and spears and now firearms.
At the height of the inter-clan conflict last year, the government embarked on a plan to demarcate a boundary between the two clans, but the fighting persisted.
Upon investigation, the taskforce adapted the "Kobia" boundary of 1976 as the legitimate borderline between the two warring clans.
The report also cited that there was a feeling among members of one clan that they were accommodating other communities thus creating animosity. The taskforce fingered politicians for using the conflict between the two clans to obtain political mileage thus sabotaging government's efforts to resolve the long-running conflict.
Take a quick survey and help us improve our website
Take a survey