Kesses Mp sets aside fund to help locals from effects of virus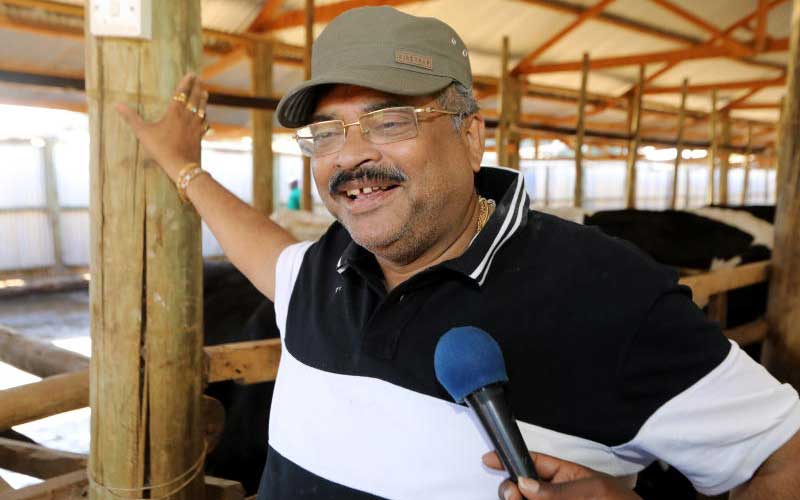 Kesses MP Swarup Mishra (pictured) has set aside Sh50 million to cushion his constituents from the effects of coronavirus.
The package includes a stipend, food, seeds and fertiliser for residents.
Dr Mishra on Monday dispatched the second tranche of Sh10 million to 4,000 people. The cash sent through mobile money targets the less privileged, widows, orphans and small scale traders.
"We are giving each person Sh2,500 for shopping per month. We did our math and noted that the amount will help them survive for at least 30 days," the MP told The Standard.
The first tranche of Sh8 million sent a fortnight ago benefited 3,000 people. The families also received maize and beans.
Earlier, the exercise stirred controversy after Uasin Gishu County Commissioner Abdirisack Jaldesa stopped it when the people scrambled for food, thus breaching the social distancing directive by the Ministry of Health to curb spread of Covid-19.
The MP had planned to distribute the food through week-long public gatherings across the constituency, but the county security team warned that the exercise could be fertile ground for spreading coronavirus.
The county security team later allowed the exercise to continue but with strict supervision by administrators.
Apart from the Sh2,500 stipend, Mishra is also distributing vegetable seeds through the local administration to every household to boost food security.
"We are spending more than Sh40 million on food and stipend for the families and another Sh10 million on seeds and fertiliser for the families. We want to alleviate the suffering of our people in this coronavirus crisis," he said.
Each household is given 500 grammes of cabbage, sukuma wiki or spinach seeds and fertiliser.
"We want to improve food security in the constituency. The first step is to have women plant vegetables because they spend a lot of money daily buying what they can easily grow in their kitchen gardens," said Mishra.
Emily Chebet, a resident of Tarakwa village, is happy that she can receive a stipend that is higher than her monthly income.
"I depend on menial jobs to provide food for my four children. The stipend is godsend, it helps me feed them especially during this coronavirus crisis where odd jobs have reduced," said Ms Chebet.
Last week, Mishra who owns Mediheal Hospital in Eldoret, set aside an isolation ward with 26 beds and 10 ventilators that will see his constituents who test positive for coronavirus get free treatment.