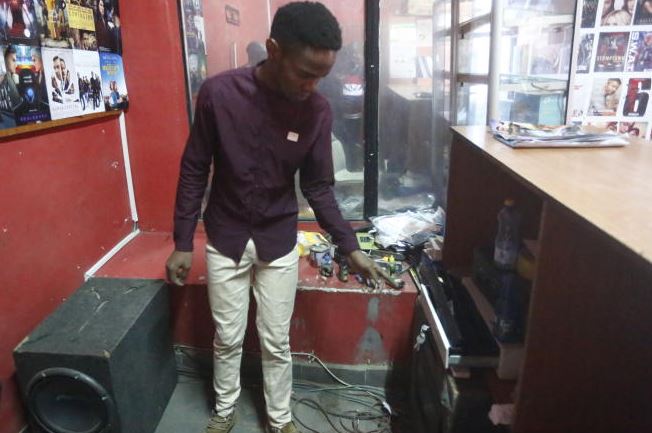 Business operators in Langalanga Estate in Nakuru are a worried lot after their shops were broken into on Friday night.
Three shops and a home were broken into between 7pm and 5am. That is the time the nationwide curfew is in place.
Veronica Wanjiru, who owns Vesh Pub at Kanu Street, lost a television set and wine valued at Sh83,000.
Ms Wanjiru said it was strange that her pub was broken into during curfew hours when the police are patrolling and keeping watch.
"The curfew affects everyone and the Government, through the police, is supposed to ensure even criminals don't go out. We are left wondering if the police are enforcing the curfew as required," she said.
Read More
Trap City, a movie shop and playStation, was also broken into and six playstation monitors and Sh5,000 stolen.
Robert Wanjohi, the caretaker at the shop, which is next to Wanjiru's pub, said he found the padlocks had been cut when he reported to work the following morning.
Mr Wanjohi said the shop had broken into at night.
Loice Wanja's storage vehicle was also broken into and over 70 trays of eggs worth Sh22,400 stolen at their home in Lake View Estate.
Nakuru Town East police commander Elena Kabukuru told The Standard they had not received reports of the incidents.