County, varsity partner to produce protective gear to tame Covid-19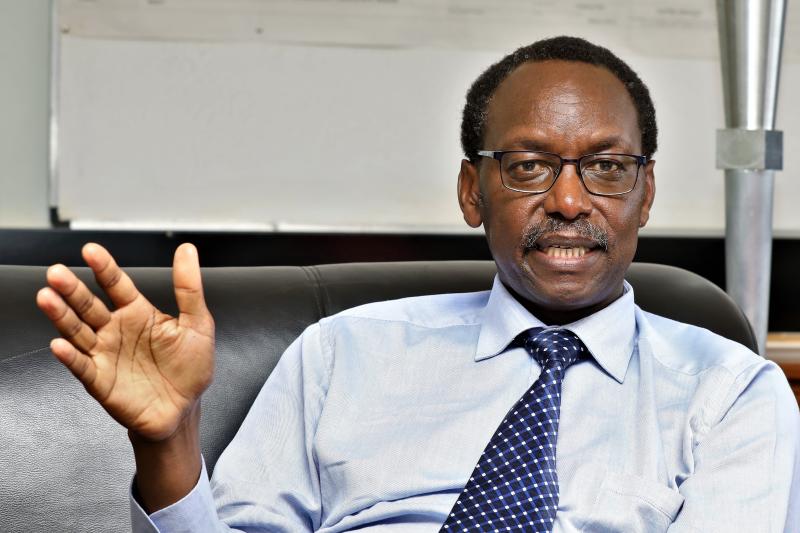 Laikipia County has partnered with Dedan Kimathi University of Technology to produce personal protective equipment (PPE) to prevent spread of coronavirus.
The first 1,000 body suits for medical staff who come into close contact with infected people and 7,000 face masks for distribution to boda boda operators, community health volunteers and enforcement officers, are expected to be ready by the end of this week.
"We are in a fight for survival against the Covid-19. We must do whatever we can first even as we look for help from elsewhere," Dedan Kimathi University Vice Chancellor Ndirangu Kioni (pictured) said.
Prof Kioni said the institution and Laikipia County were seeking to fill gaps in the fight against the virus, and the network of entrepreneurs under innovation programme had come in handy.
The university has trained eight local manufacturers from Laikipia County who are working with 40 sub-contractors.
The Kenya Bureau of Standards has approved the bid by the university to manufacture the protective equipment as coronavirus gets to community transmission phase.
Under the partnership, the institutions are also working on mass production of ventilators and hand sanitisers, through Small and Medium-sized Enterprises that are under the Laikipia Innovation and Enterprise Development programme.
The Ministry of Health last week projected that the country could have 10,000 coronavirus cases by the end of April, if people do not strictly adhere to the guidelines put in place, putting a strain on medical facilities.
Mass production of the PPEs is part of the preparations that the county government is making as the number of coronavirus cases in the country rises. Although Laikipia has not recorded any Covid-19 case, so far, a model released by its department of health indicates that it is likely to record more than 14,000 infections in a worst-case-scenario and up to 600 cases in the best-case-scenario.
There are nine production centres at the university and by SMEs in Nyahururu and Nanyuki. Four other SMEs are producing hand sanitisers.