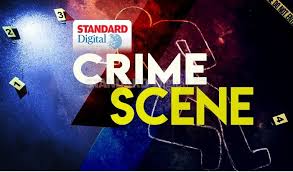 A form two student drowned Friday afternoon in the Amalo River. The 18-year-old was trying to cross the swollen River at Kosia in Chepalungu with a herd of cattle when he was swept away. According to locals, the Nokirwet Secondary School student, was returning home from Manyasi in Narok West with their cattle.
SEE ALSO: Man kills self after he was stopped from digging own grave
Robert Too said the boy arrived at Amalo River and found it had swollen following the heavy rains pounding the region. "He returned from the grazing field and found it was swollen and decided to hike on the back of one of the cows and unfortunately fell off and drowned," said Too. Bomet County divers have been deployed to retrieve the body of the boy. Disaster management officer Stanley Mutai said witnesses said that the teenager has been crossing the river by holding onto the tail of one of the cows. "The boy managed to get hold on to the tail but due to the violent waters, they were swept away but later the cow managed to battle the strong currents," he added.
SEE ALSO: More than 170 dead in Yemen floods
Area residents decried poor connection between the two regions saying the bridge had put their lives of the residents in danger. They say it has been a habit for them to use the deadly technique while crossing the river as there are no nearby bridges to use. "It takes us hours to get to a nearby bridge and we must take our cattle to the grazing lands across," said Mr Rono, a resident. The disaster officer warned the residents and those living along rivers to desist from endangering their lives from such attempts. The river has claimed three lives for the past four months, according to disaster management statistics shows.
SEE ALSO: Police launch hunt for gang that shot woman dead in Mombasa