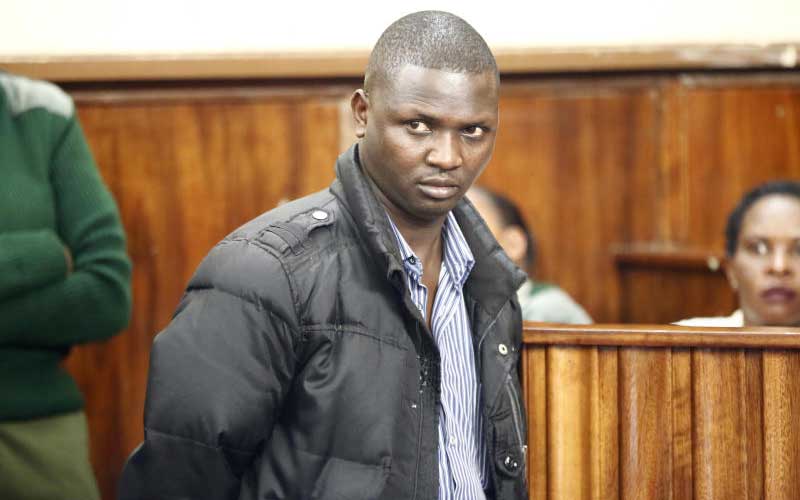 A government pathologist has ruled out drowning as the cause of death of Rift Valley Institute of Science and Technology tutor Irene Jepchumba.
It had been alleged that Jepchumba, 27, slipped into a waterfall and drowned.
But Titus Ngulungu testifying before Justice Joel Ngugi said the deceased was strangled.
Dr Ngulungu, a witness in a case where Godfrey Kipkemoi Kangongo is accused of killing Jepchumba, said there were bruises on the superficial and deep muscle of the neck on the front and sides of the neck.
Read More
Taking selfie
Kangongo had claimed the deceased slipped and fell in the river while attempting to take a selfie.
"There was no water-logging or foreign matter in the lungs. This excludes drowning as a cause of death," stated Ngulungu.
Andrew Kanyi, who represented the deceased's family during the postmortem, also agreed with the findings.
Other tests indicated that the deceased had ingested pesticide.
"A combination of the pesticide and the alcohol was detected in the postmortem specimen," concluded a government analyst.