Armed officers deployed to man Baringo-Turkana border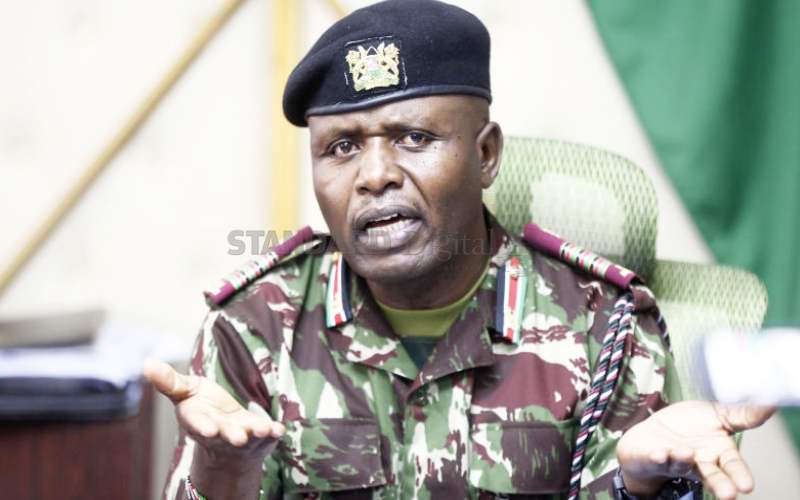 Rift Valley Regional Commissioner George Natembeya (pictured) has confirmed the deployment of security personnel to man the Baringo-Turkana border amid banditry attacks.
Natembeya said 11 uniformed units have been deployed to Kasarani where a recent attack that claimed the lives of three happened.
He said officers from the General Service Unit, Anti-Stock Theft and the Rapid Deployment Unit will conduct patrols and seal off routes used by bandits and cattle rustlers.
Natembeya noted that the relationship between the Turkana and Pokot Community is not as it should be.
He cautioned politicians against being involved or taking sides.
"We have had opportunities to visit the area and meet the warring communities. The reports we are getting are however not promising."
Natembeya went on, "Ideally, it is expected that in places where there are resources like water and pasture people ought to live together and interact but this not the case with the two communities."
He said it is necessary that the communities be educated on the need to value life and live in unity.
Natembeya urged politicians to play a leading role in uniting the two communities.
He said it is unfortunate that in areas of Samburu North and Baringo no illegal firearm has been surrendered.