Former Nakuru County Secretary charged with abuse of office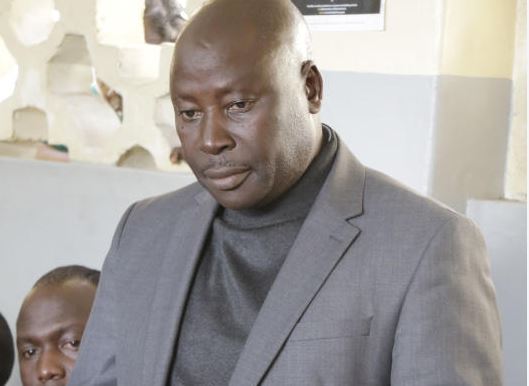 Former Nakuru County Secretary Joseph Motari yesterday denied charges of abuse of office arising from an appointment in February 24, 2016.
According to the charge sheet presented before Principal Magistrate Bernard Mararo, Motari picked Johnson Kamau as the director of the Department of Environment, Natural Resources, Energy and Water without following proper recruitment procedures.
Lawyers Tom Ojienda, Harry Gakinya and David Mongeri pleaded with the court to release Motari, saying he was not a flight risk.
"We pray for free bond with no condition. The accused is no longer the county secretary and is not within the employment of Nakuru County. He is a civil servant with the Office of the President," Prof Ojienda said.
The lawyer added that Motari was a senior citizen and he would diligently attend court as directed. He further noted that Mr Kamau was still serving in the position which he was appointed by Motari.
The prosecution, however, objected to the defence team's application for free bond. The court directed Motari's release on a Sh500,000 bond with a surety of a similar amount or cash bail of Sh100,000.
The former county secretary was arrested by Ethics and Anti-Corruption Commission investigators in Nairobi on Wednesday night and locked up at the Kilimani Police Station.
Motari's arrest and arraignment was the culmination of a seven-year probe into a recruitment scandal that rocked former Governor Kinuthia Mbugua's administration following the alleged loss of Sh26 million through illegal hiring and promotion of workers.
The case will be mentioned on January 17.