Reprieve for over 6, 000 families as court bar execution of judgment that cancelled title deeds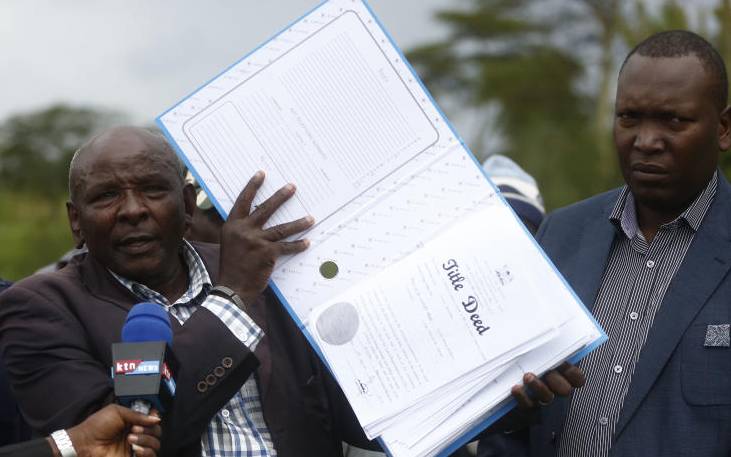 More than 6,000 families living in Oljorai Farm could be spared eviction after a court suspended execution of a judgment canceling their title deeds.
The order, dated December 19, 2019, was issued by the Environment and Lands Court in Nakuru following a notice of motion filed by the chairperson of Oljorai Community Farm Members Peter ole Osono and members Maimaiyo ole Lelempaka, Kotent ole Nimunyi, and Johana ole Tome.
They moved to court under a certificate of urgency saying they were not satisfied with the judgment of Justice Sila Munyao issued on November 27, 2019, that declared them illegal occupants of the 8,018 acres parcel of land.
"We are not satisfied with the judgment of the court and that is why we are back to court and have filed another suit under the certificate of urgency," stated Osono.
He said they are the legitimate owners of the land and that their title deeds are genuine.
Their fears is that 6,800 families will be rendered homeless if Solai Ruiyobei evicts them.
The judgment by Justice Munyao followed a 12-year legal battle between members of the Ol Jorai and those from Solai Ruiyobei Farm and Lands Limited.
The two groups are claiming ownership of the 8,018-acre parcel of land in Kiambogo, Gilgil Constituency, which previously belonged to the Agricultural Development Corporation.