Ward rep's attempt to block prosecution flops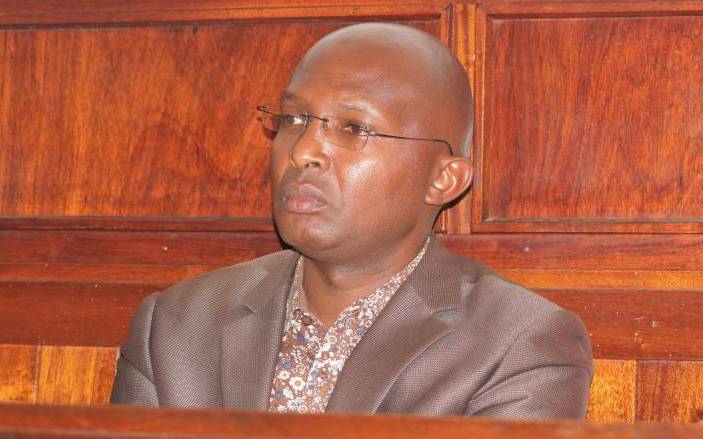 The High Court has dismissed a petition filed by Kabazi Ward Rep Peter Mbae seeking to bar his prosecution.
Dr Mbae (pictured), who is charged with incitement to violence, arson and malicious damage to property worth Sh7 million belonging to Mansukh Patel, was seeking conservatory orders to stop the case from proceeding.
He had accused the Rongai Divisional Criminal Investigations Officer (DCIO) and the Director of Public Prosecutions (DPP) of malicious prosecution.
The MCA also accused the DCIO and DPP of violating his constitutional rights and fabricating the criminal charges against him by virtue of his political position.
But Justice Janet Mulwa dismissed his application, ruling that he had failed to establish that he would suffer prejudice and his rights would be violated if the application was not dismissed.
The court also ruled that Mbae's constitutional rights were not violated when the prosecution instituted criminal charges against him.
"By charging the petitioner, the prosecution was acting within the law. The issue that the prosecution was compelled or colluded with other parties to maliciously charge the petitioner is a matter of strict proof," ruled the judge.
Justice Mulwa said if it was true the charges had been fabricated, Mbae would have a chance to challenge the same during trial in a magistrate's court.
The court noted that the petitioner was facing serious charges and that the State must have solid evidence to sustain the prosecution.
"The DPP has the powers to investigate allegations against any suspect, even if the person is a public figure, a politician or a child. Every person is equal before the law."
Mbae is on trial with eight other suspects. They are Samuel Kariuki, Gitonga Nelson, Benson Mungai, Daniel Kamau, Samuel Kibanya, David Muniu, Daniel Maina and Michael Kabiya.
The suspects are also charged with damaging the windscreen of a vehicle belonging to the Solai Assistant County Commissioner, and another belonging to Solai Administration Police officers.