Two families battle for 1980s charcoal space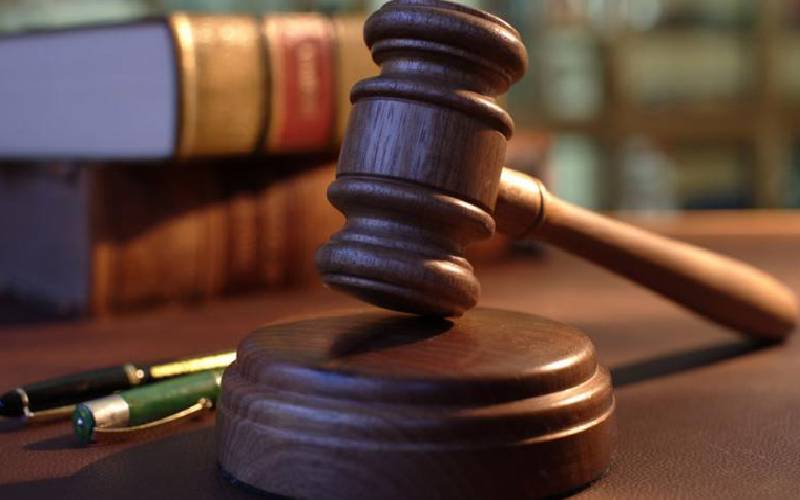 A family wants the Environment and Lands Court to set aside a judgment that ordered them evicted from a prime property in Nakuru West Sub-county.
Justice Dalmas Ohungo on May 22, 2019 ordered Florence Nduta's family to vacate land Nakuru Municipality Block 3/1104, or be evicted and restrained from accessing or selling the land.
The suit was won by Teresia Wangari and Sammy Mwangi, both children of the late Gachoka Kahawa, who the court declared legal owners of the property.
The issue started when Nduta and a family friend, Florence Wambui, were allocated a 100 by 100-foot open space for a charcoal store by the then Nakuru Municipal Council in 1985 and went on to develop it.
However, in November 10, 1992, the family of Gachoka handed them an eviction notice stating that the allocation had been revoked.
Aggrieved by the notice, Nduta and Wambui went to court and sued the municipal council in case number 1573 of 1992. Documents seen by The Standard indicated that the case never proceeded to hearing and was marked as missing file.
In 2014, however, Wangari and Mwangi sued Nduta and Wambui claiming they had refused to vacate. They won the case on May 22 when Justice Ohungo ruled that the defendants did not make an appearance or file a defence in the suit filed against them.
But in an application dated July 16, 2019, Nduta's family, in a sworn affidavit by her son, Samuel Ndung'u, wants the judgement declared null and void and the matter heard afresh.
Through Lawyer Waiganjo Mwangi, the family accuses the respondents who won the suit of obtaining the judgement by deceit and misrepresentation.
The family submits that the respondents filed the suit in 2014, 10 years after Nduta died on August 16, 2004.
"Upon perusal of the file, the applicant noted that a process server filed an affidavit of service purporting to have served Nduta, to his surprise since his mother is dead," said Waiganjo.
Waiganjo added that the family was not aware of the proceedings of the case until a day to eviction and that there was a ploy by the respondents to illegally evict his clients and mislead court after deliberately filing a suit against Nduta even when they were aware that she was dead.